For a while I have been battling with a mice problem outside. I have been trying various methods of controlling the mice problem. I have tried many store bought traps with limited success. The mice seem to be able to eat the attractant without triggering the trap. I cannot bait here as I have dogs and I don't want this risk to them or the bird life of secondary poisoning. Hence the homemade mouse trap bucket was designed.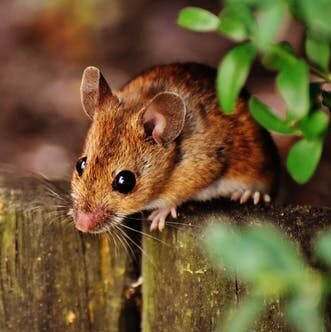 After seeing my pea seedlings destroyed the other night, I was frustrated and needed to find a solution. After doing some more research, I designed a homemade mouse trap bucket. So I went down to the shops and bought the items I needed to build it. The first night two mice had been caught in my homemade mouse trap bucket. The second night I caught another 2. Success finally!
Here are the items to make a homemade mouse trap bucket for yourself:
Tall 20 litre bucket
1 piece of wire – I used a wire coat hanger
150mm of 40mm pvc pipe
Attractant- this could peanut butter, promite etc
500mm of 50mm wide wood – this is approximate. You can use whatever you have to build the ramp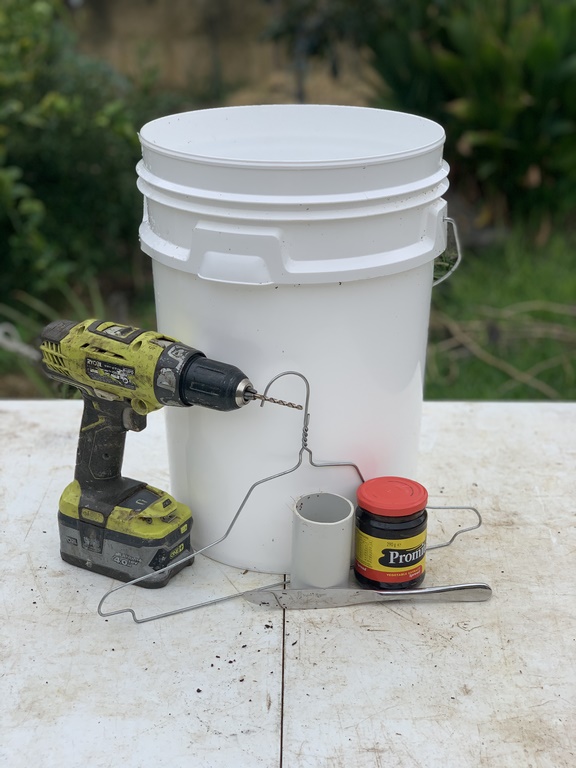 How to build a homemade mouse trap bucket:
Drill 2 holes x 4mm holes into the bucket near the top
Using a pair of wire cutters, cut the piece of wire so it will fit from one side of the bucket to the other with a bit to spare.
Place the wire through one hole of the bucket
Thread pvc tube onto wire and then put through the other hole.
Bend the ends of wire over. If you have children or animals I recommend wrapping the ends in tape so they have no pointy edge.
Put the attractant on the outside of pvc pipe.
Set the bucket where you would like to use it. Then using the piece of wood makes a ramp so the mice can get up to the bucket.
In this next step there are a couple of things you can do. Firstly, you could put 100mm of water in the bucket and let the mice drown. Secondly, you could put bait in there and allow them eat that then die or thirdly put nothing in there and euthanize them in other ways or relocate. Check the legality of relocating mice as in my area it is illegal to do so.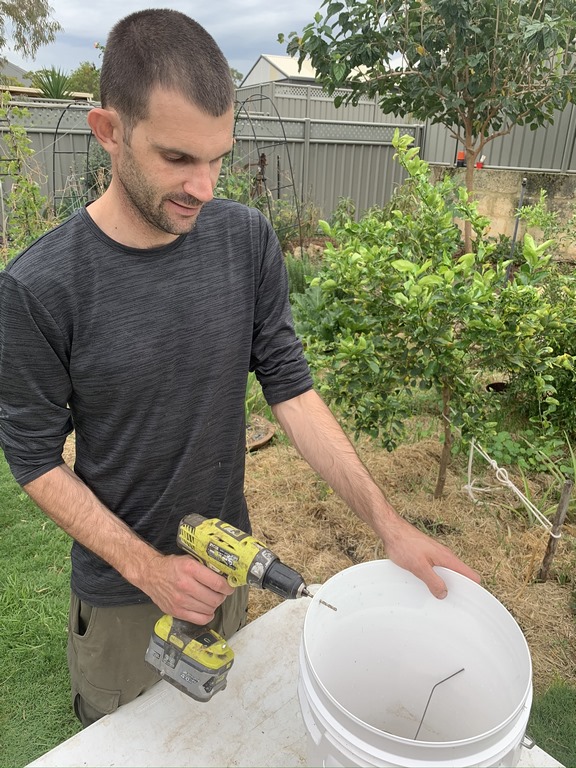 Do you have a mice problem? What are your top tips to deal with mice?