Here in Perth, Western Australia we have found there are two main growing season, winter and summer. We start sowing our seeds in late winter so our seedlings will be ready to be transplanted in early spring, allowing the plant to establish before the heat of summer comes on top of us.
Every year that we grow plants, we look back on the last growing season and ask ourselves, what can we do better, what did well and what can we do to make our life easier for next year. From there we build a seed list, order our seeds and start sowing. Most of our seeds came from the seed collection, our corn and pumpkin seeds came from green life soils.
With seed raising we have step things up and bought 2 holman misting greenhouses and a testing 2 different brands of seed raising mix. Having the greenhouses setup with auto watering means no seedlings drying out and we have had 95 – 100 percent germination rate on most plants.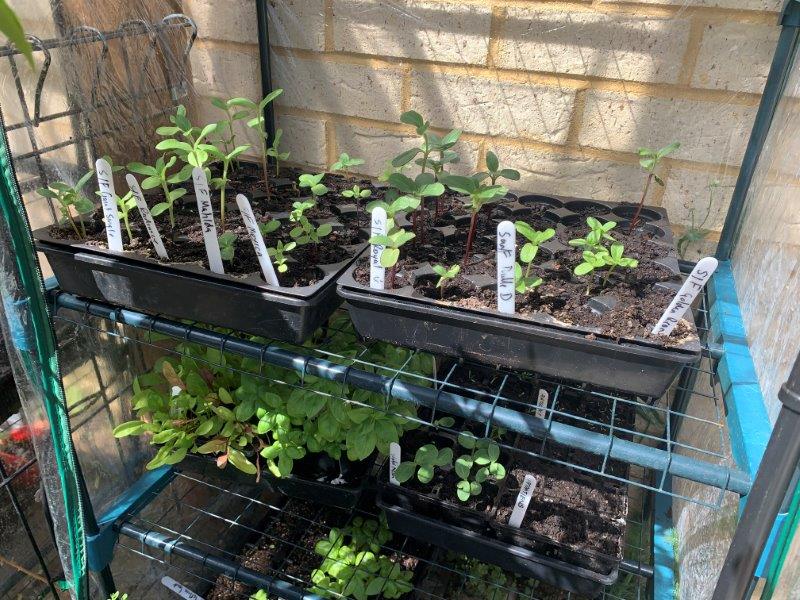 Here is a list of what we are growing along with the varieties and why
Asparagus Purple and Washington.
We have been growing purple asparagus and absolutely love it. The asparagus shared the same bed as the jerusalem artichokes but just don't need that many so we have decided to remove the jerusalem artichokes and we bought 8 more asparagus crowns, 4 purple and 4 washington and planted the whole raised garden bed out. The jerusalem artichokes have been moved to some large pots.
Last year we fell in love with pesto and have always enjoyed basil. Sweet basil always does well and is a great producer and lettuce leaf basil just has these very cool large leaves.
Beans Purple King Climbing Bean
We have grown these before with great success, they produce for a long period and have large yields.
We have always grown cylindra with great success but have heard great things about the flavour of golden globe and the colours of Chioggia are just going to look sensational in a salad or a pickling jar.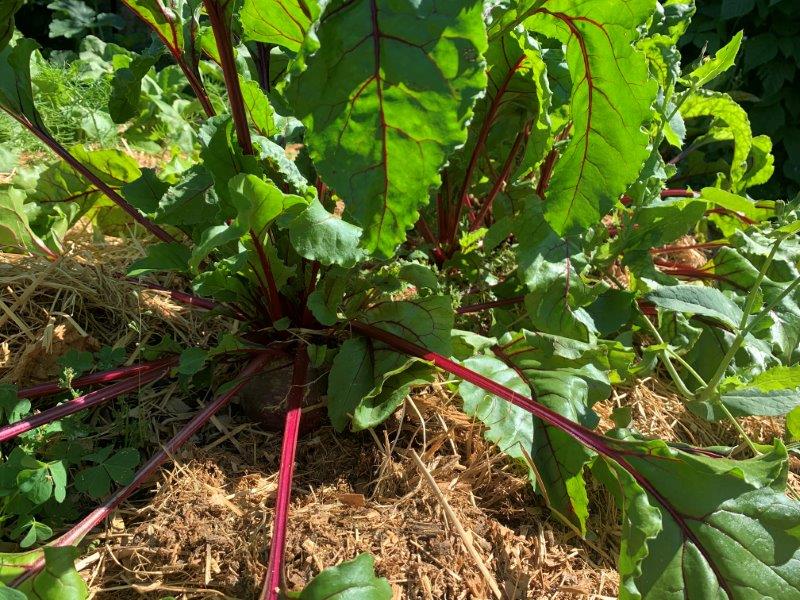 We had planned to grow this over summer under shade for salads but the white fly have come on the brassicas, so we have decided to grow no brassicas over summer to help eliminate white fly.
We have been growing this variety for a while now and find it's a great carrot and its true to its name can be grown in all seasons, however we do cover the bed with shade
Im not sure of all the varieties but we have a coupe of overwintered capsicums plants, but as the start producing we will label them
Chilli
We have a couple of chilli plants dotted around the place, one is jalapeño which is on its third year and the other chilli is a unknown variety but its hot.
Choko
We bought a choko from the shops a while ago and it started to grow roots in its bag, so we decided to plant it. We have never had or grown choko before so it will be interesting to see how it goes.
We have step up the corn growing this year as it was the quickest and most used thing out of the freezer. Most of the corn will be blanched and shucked. So far, we have planted 120 corn plants with the plan to grow more with a succession crop and also grow some in the aquaponics.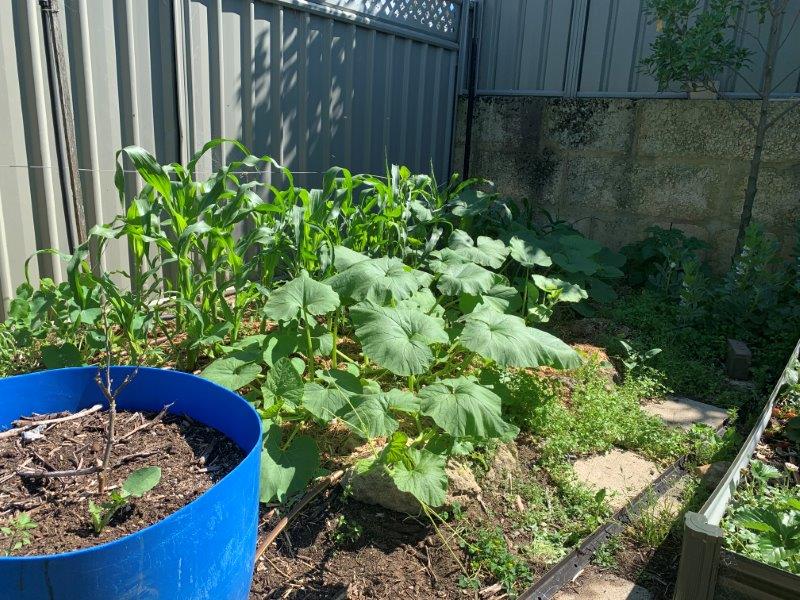 We have always had good luck with the space master. We are growing the burpless to see how it goes. As our cucumber start producing, we sow another lot of seeds so we can have cucumbers all summer long.
Eggplants Ping Tung Long and Little Fingers
Most years we have been growing fairy tale eggplant but never have been able to get any seed for it. So I have looked around for similar species and growing them this year.
Fennel Florence
Florence fennel is a bulbing fennel and there are few dishes I have been wanting to cook with fennel, so we are growing 6 plants this summer
We are growing a white variety. We have downsized the amount of jerusalem artichokes we are growing and have shifted them into two large pots.
This is self-seeded lettuces and lettuce seeds we have saved. We have not had to buy lettuce seed in years.
Luffa Sponge Gourd
We are not really growing these as food but as fun for the kids to grow a sponge and also something new for us to grow.
Jap pumpkin we will grow every year as these are our favourite pumpkin. We have decide to try the galeux d'eyesines and crookneck.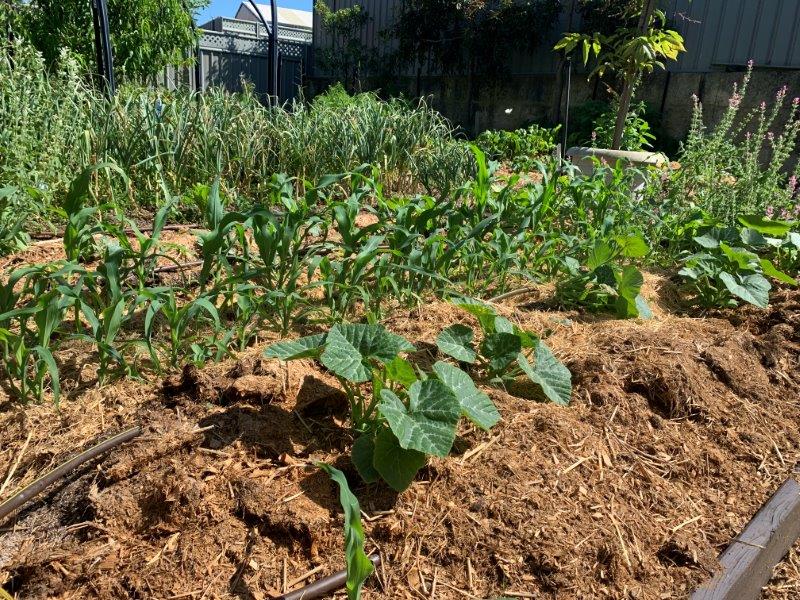 Radishes Champion
We have been growing this variety for years and it always does well.
We have grown this variety before and enjoy it. We are growing these vertically in pots this year.

Sweet potato
We are growing the orange variety we haven't had a lot of success with growing sweet potatoes so far, but I have done a heap of research and hopefully this is our year.
Spring Onions All year
For a fair while we have just been using the greens off the top of spring onions but of recent, I have enjoyed cooking and using the whole spring onion.
Sunflowers Mexican, Radiance, Giant Single, Matilda
We have never done much with our sunflowers, but after watching a few videos we are going to try eating our sunflowers. They also look amazing I have planted 60 sunflowers.
You will notice with our selection of tomatoes we are growing this year there are no varieties which grow very large. We find the smaller tomatoes grow with less pest damage. We are growing the san marazano because it is great canning and sauce tomato and are trying the pink oxheart out as I have read its fleshy tomato great for sauces and canning.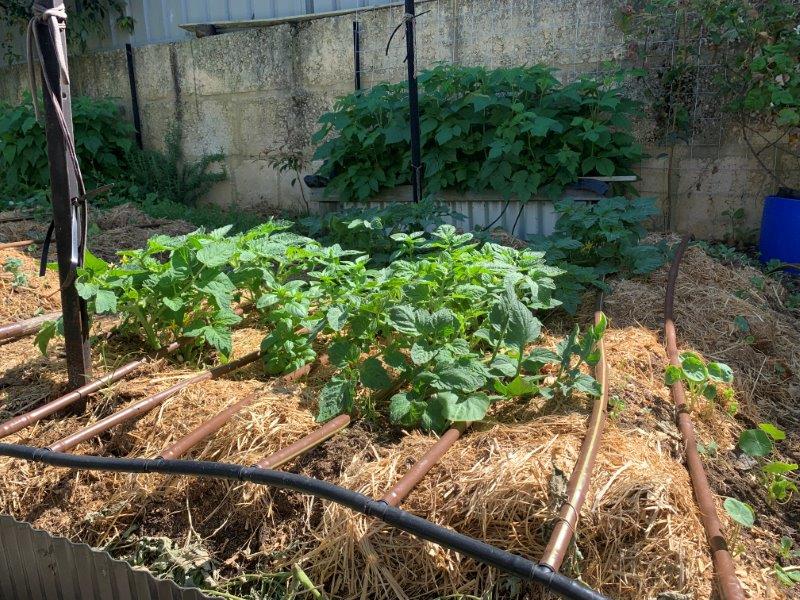 Watermelon Sugar Baby
With a son who loves watermelon I had to grow some for him. Most years we find we struggle to have watermelon produce before the season is up. The sugar baby has the shortest growing season, so we are trying this.
Wombok
We have never grown wombok before, so we are trying to grow a couple as we are enjoying okonomiyaki and there is a wombok salad Katelyn enjoys. We are planning on netting the couple we have, to eliminate the white fly.
We have always grown black beauty and is always guarantee of a crop. We things in the shops getting more expensive and the garden always has a lull of produce in early spring, I thought we would try a early variety to fill that void.
Our summers can be hot and hard on your plants, here is how we help get our plants get through the summer and produce plenty. What are you growing this summer?