Snow peas, what isn't there to love about them, they are easy to grow, produce large amounts of peas, great for your health and are great as a snack, in a salad or as a side on a meal. Our son loves to go out and pick his own snow peas and snack on them giving the odd snow pea to his side kick, our dog Sherlock.
So far, we have had great success with growing all varieties of snow peas, however the variety I order year after year is mammoth melting. This variety of snow pea is prolific, tough, readily available and even if the pods get too big, they don't seem to get stringy.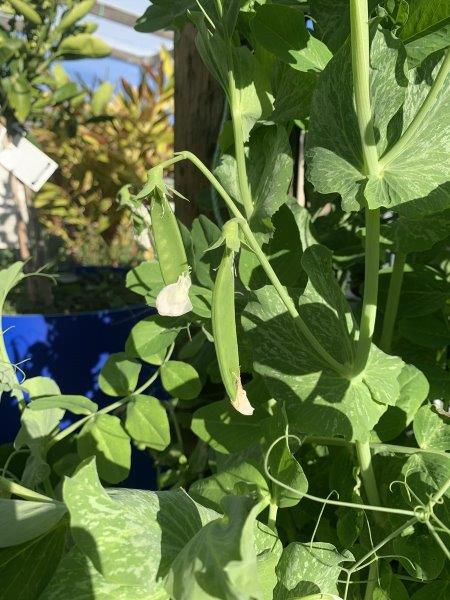 When To Plant Snow Peas
Snow peas grow best during our cooler months from April to October, however we have had success growing them through the summer month by growing them under shade cloth. Having the ability to grow them through the summer means on those hot days, you can have in the fridge some nice cold snow peas to refresh yourself.
Propagating Snow Peas
Snow peas are very easy to propagate from seed and seeds will germinate in 7-21 days and they germinate best when the soil temperature is between 5-25 degrees celsius. Snow peas can be either direct sown or sown into seedling trays.
Peas seem to benefit from being direct sown as they don't like their roots being disturbed, however we find with our rodent population its very hard to direct sow them without the rodents eating the seeds. The other benefit of sowing in seedling trays is as your old snow pea plant starts flowering is to plant new seed for succession planting.
Trellising snow peas
Its important to think about how you are planning on trellising you snow peas before planting them into the ground as you don't want to disturb their roots. There are many ways to trellis your snow peas, and some of these ways are an existing wire fence, teepee, grid mesh or a net. We are growing ours on our existing wire fence.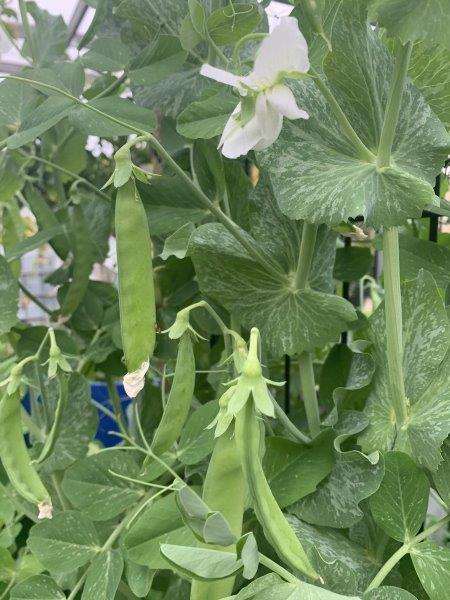 How to Plant Snow Peas
Snow peas need about 6 hours of sunlight a day however in the heat of summer we find growing them in part shade is best. Before planting our snow peas into the ground, we like to add some blood and bone, compost, animal manure, slow release fertilser and mulch. We find even in the wintertime it's important to mulch to stop the wind drying the surface of the soil out.
We recommend in planting you snow peas 10cm apart, transplant your seedling from your seedling tray when they are about 10cm tall and avoid disturbing the roots when transplanting.
Care of Snow Pea Plants
Snow peas don't really require any care other than to train your plant to grow on the trellis. Sometime the vines can be become over burden with peas and snap, prune snapped vines off to prevent disease.
When to Harvest Snow Peas
Snow peas take 70-80 days to harvest and can be harvested at any stage. The younger the snow the sweeter and crunchier they tend to be. The older and larger the snow peas get, they will become stringy.
Once snow peas start producing its best to regularly pick as this will encourage the plan to produce more. We have found that once snow peas start being harvest the plant will produce for about 4-6 weeks.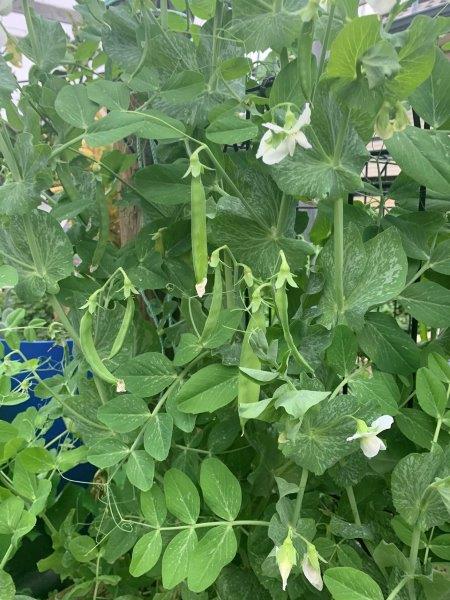 Growing in Pots
Snow peas do well grown in pots, last year our son grew snow peas in a 30cm root pouch. It produced very well and was great activity for him to do.
Watering snow peas
Snow peas love their water, so once the weather warms up makes sure the soil is kept damp and the mulch is sufficient. Its best to water snow peas at soil level to prevent soil borne diseases transferring to the foliage.
Fertilising snow peas
We only fertilser our peas when we sow or plant them in the ground. We use both blood and bone and a slow release fertilser. Our favourite slow release organic fertilser to use is gyganic by nuetrog as its great value for money per square metre, works brilliantly and its organic
Pruning snow peas
This is not an important step however we find it helps with controlling pest and disease. We like to prune the lower 10cm of foliage and side shoots off, leaving one main stem coming out of the ground then a 10cm height can branch off however it wants.
Snow Pea Diseases
Until this year at the time of writing this article we had been very lucky with growing snow peas with no disease issues, but that all changed in the beginning of September when we got black spot on our peas. Here are a list of the diseases and organic ways of controlling them.
Blackspot
Blackspot also known as Ascochyta blight is very common issue on peas in Western Australia and is another fungal disease. Blackspot shows up as black spots on the leaves and stems. There are not many solutions for dealing with blackspot other than removing the diseased plant. Blackspot can come from several sources, the soil, the seed or survive in pea stalks and stems. Planting the plants with correct spacing, good air flow, discarding of disease plants and not planting in the same spot can help.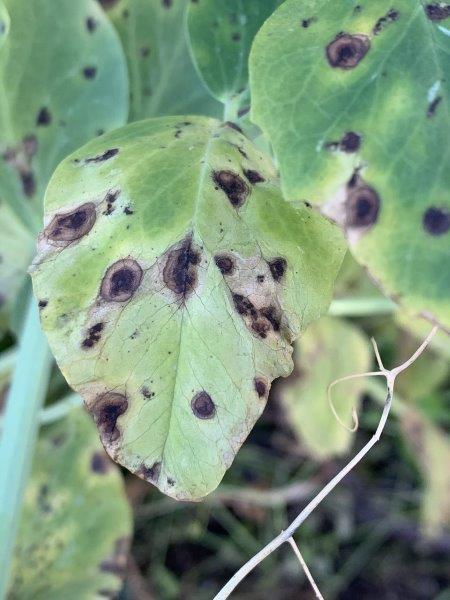 Powdery Mildew
Powdery mildew is a fungal disease which shows as white spots on the leaves and can spread quickly to the rest of the plant and other plants. There is no real solution once your snow peas get powdery mildew other than remove diseased and damaged foliage or plants.
You can prevent powdery mildew by allowing correct spacing between plants, water plants at soil level and pruning the lower foliage so it doesn't touch the ground.
Rust
Rust is another fungal disease which causes orange to brown spot to appear on the foliage. Rust spore are normally first transported by the wind which land on your plants, then needs a time of dark and dampness followed by some warmer weather to grow. There is no solution once your plants have rust.
To prevent rust on your snow peas, plant your plants at the correct spacing, removed dead or disease foliage and allow plants to get good airflow and sunlight.
Snow pea pests
We have had a few pest problems when growing snow peas but nothing that can't be easily managed. We have had issues with rodents, slugs and snails. Here is a list of pests you may come across and how to control or prevent them.
Slugs and Snails
Slugs and snails have always been a problem and will always be a problem in our garden. Thankfully slugs and snails can be easy to control by going around at night, inspecting plants and removing them. Here is how we control our slugs and snails.
Rodents
Rodents have been a large problem when we go to direct sow are seeds. The rats come along and dig up snow pea seeds to eat them. We haven't had any issue eating the peas on the plants. We have found planting the pea seeds in seed trays, inside a plastic tub with a lid to prevent the rodents from getting to the seeds.
We also try to control and minimise are rodent population by trapping, baiting. For trapping we have found both live traps, water bucket traps and snap traps are all and effective tool in reducing the population. We also bait with bait that doesn't create secondary poisoning for another animal.
Caterpillars
We have not had any issues with caterpillars on our snow peas, but I think that's because they are all on out brassicas instead. To control caterpillars, you can inspect your plants for damage and remove and dispose of the caterpillars, spray your plants with bacteria spray called bacillus thuringienses or attract beneficial insect which we will kill the caterpillars.
Whitefly
Whitefly are small sap sucking insect which you will find on the underside of the leaves. There number can increase quickly so it best once you have found them to control them quickly. Here is a detail article on whiteflies and how to control them.