This year we were excited to grow our first crop of black spanish radish. Our priorities at Backyard Gardening Australia are vegetables that are low maintenance and easy to grow and the black spanish radishes fit the bill perfectly. The bonus was how ridiculously tasty they are in cooking!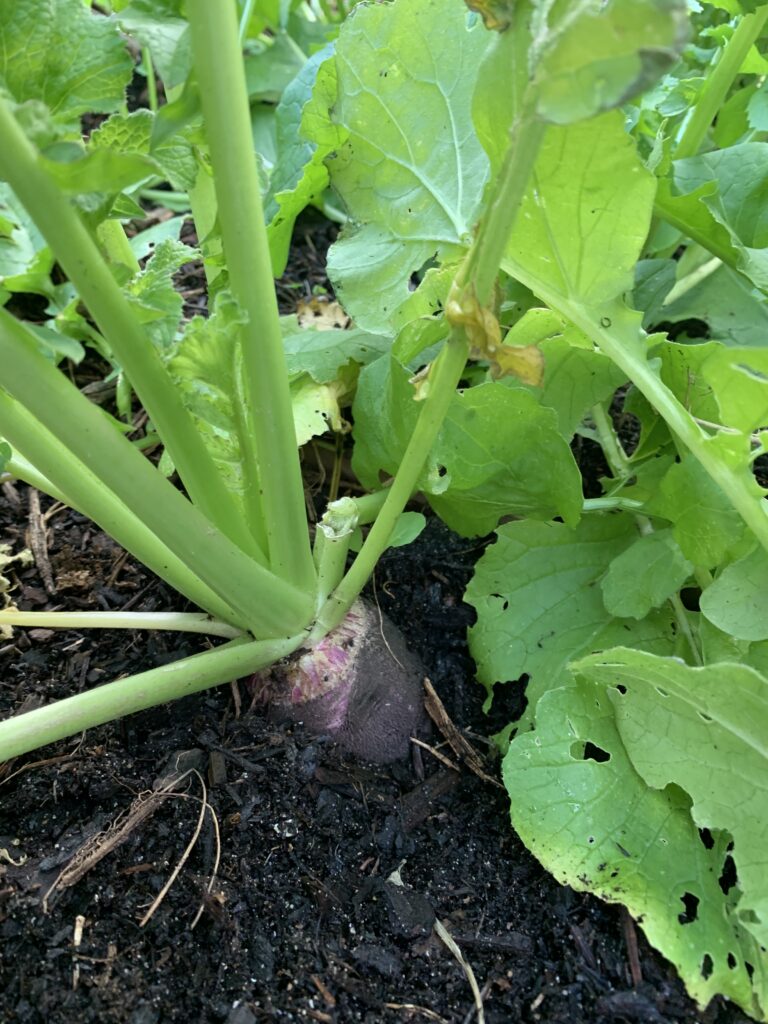 Planting your Black Spanish Radish Seeds
Seeds can be either direct sown or sown into seedling trays. We always prefer to sow into seedling trays so we can maximise our garden bed usage. Black spanish radishes can be multi sown, we sow 2-3 seeds per cell. Plants that are multi sown should have spacing of 30cm. If direct sown, we would put seeds approximately 10cm apart. Seeds should germinate in 3-14 days depending on the weather.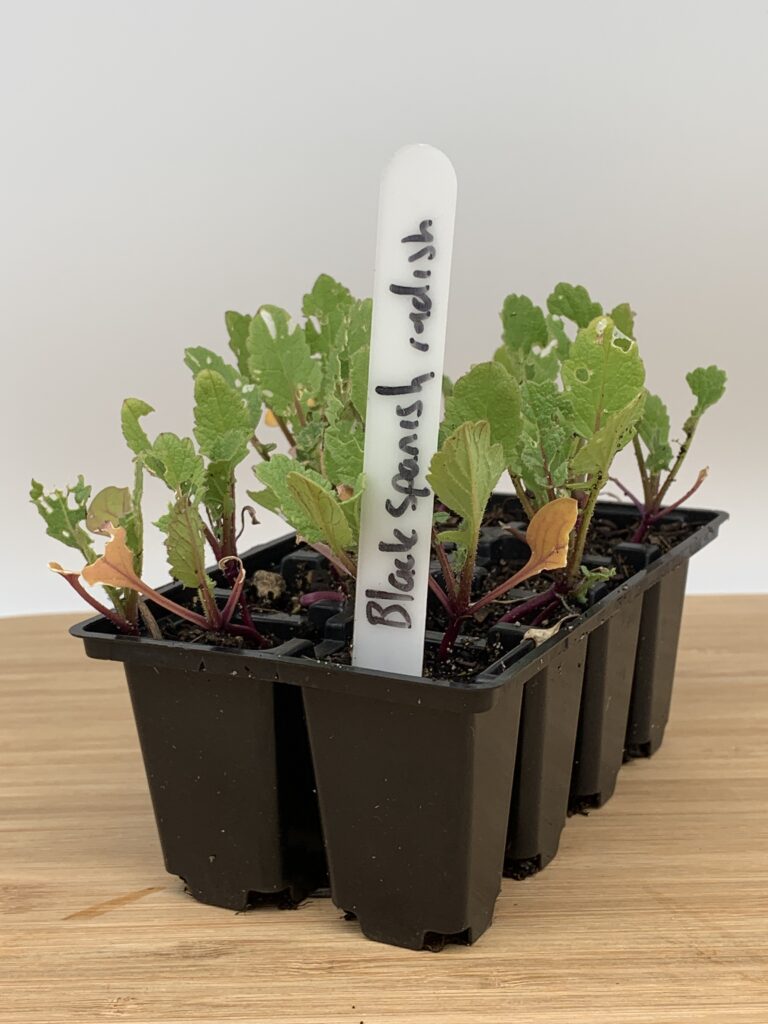 Where to Plant to your Black Spanish Radishes
Black spanish radishes like full sun but will still do well in part shade. Before planting we recommend in adding fresh compost, manure, blood and bone and some organic slow release fertilser. Don't overdo it with nitrogen as it will cause small roots and lots of leaves. Black spanish radishes can be grown all year round.
Caring for Black Spanish Radishes
We love that black spanish radishes are an easy vegetable to grow. In the first few weeks we recommend to keep a eye on them for pest damages as slugs, snails and caterpillars all love fresh young plants. Other than this it was just wait for harvest time.
Harvesting Black Spanish Radishes
Black spanish radishes take about 60 days to grow and both root and leaves can be eaten. We like to pick them when the root is 7.5cm to 10cm in size.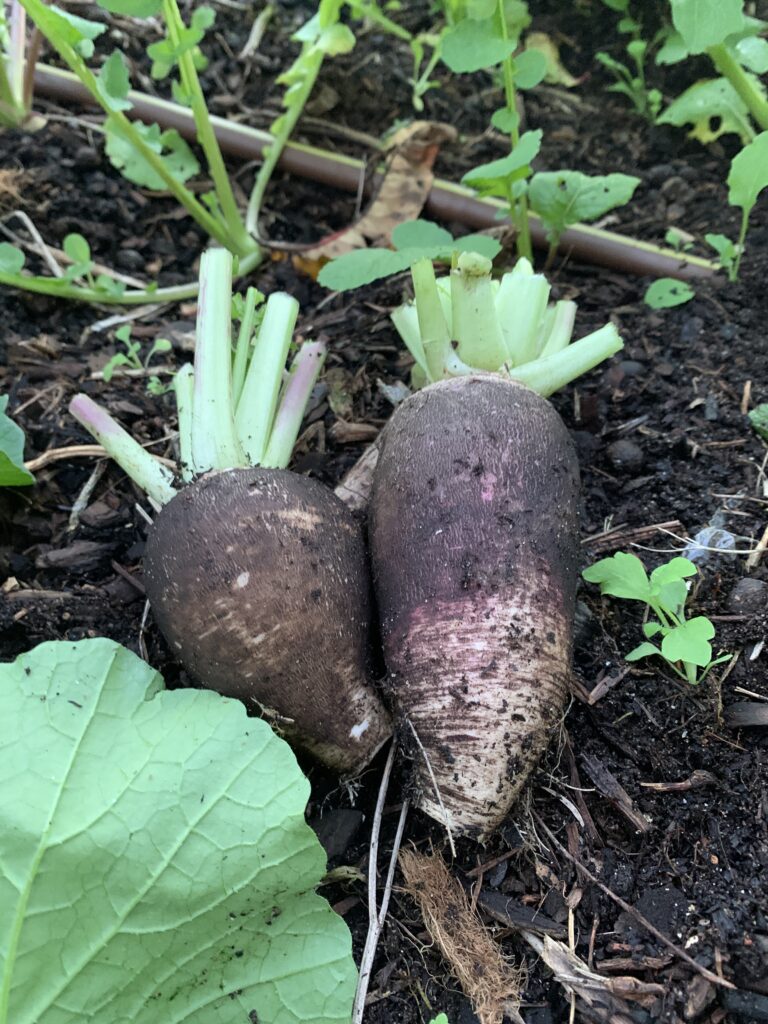 Common problems
Other than the odd slug, snail or caterpillar which we just pulled off and disposed of, we didn't have any issue at all. Here is a list of common problems that you may come across and solutions for them.
Bolting – this happens when a plant becomes heat stressed, you are more likely to come across this when growing in summer. We would try and stop this by covering the plants with shade cloth
Forked roots – this is normally caused by the plant hitting a rock or stick in the soil and the plant growing around it. There is nothing wrong with the black spanish radish, it may just be a little harder to prepare.
Split root – this is cause from inconsistent watering when the roots are mature. Keep plant well mulched to ensure the soil doesn't dry out.
Tough root – this is from harvesting the root too late. If you cannot use when they are ready, we recommend in blanching and freezing them to use at a later date.
Small root – this normally from over fertilising with too much nitrogen or growing plants too close together.