Description
Broccoli is a cool-season vegetable and belongs to the brassica family and is another favourite of ours to grow. It is a great producer as the one plant can yield several heads. Broccoli is also a relatively quick-growing crop which means you can get 2 crops in a season. There are many different types of broccoli, this year we have chosen to grow Dicicco, Baby Bunting(sprouting), Romanesco and Broccoletti in our garden beds and aquaponics. We are also growing both Dicicco and Baby Bunting in pots with great success. Here is how to grow broccoli in Western Australia.
Best Months To Grow
We recommend sowing your seeds in early March so they will be ready to be harvested in June. In late May you want to be sowing your next seeds to ensure a close succession crop.
Soil Preparation
In the ground – Broccoli is a very hungry plant and like rich, deep soil, so before planting out we add blood and bone, fresh compost and chicken manure to the garden bed.
In a pot – When planting in a pot add some quality potting mix, blood and bone, chicken manure, and some slow-release fertiliser. We like to use something with about a 3-month release.
Planting Method
To grow broccoli in Western Australia we prefer to sow the seeds into trays as we can sow them when the weather is still warmer (early March) and protect them from the heat. Doing soalso allows us to continue using the garden bed space to grow in until the plants are established. Remember if planting a second succession crop to refresh the soil or pot.
Plant Spacing
20cm apart
Position
Sunny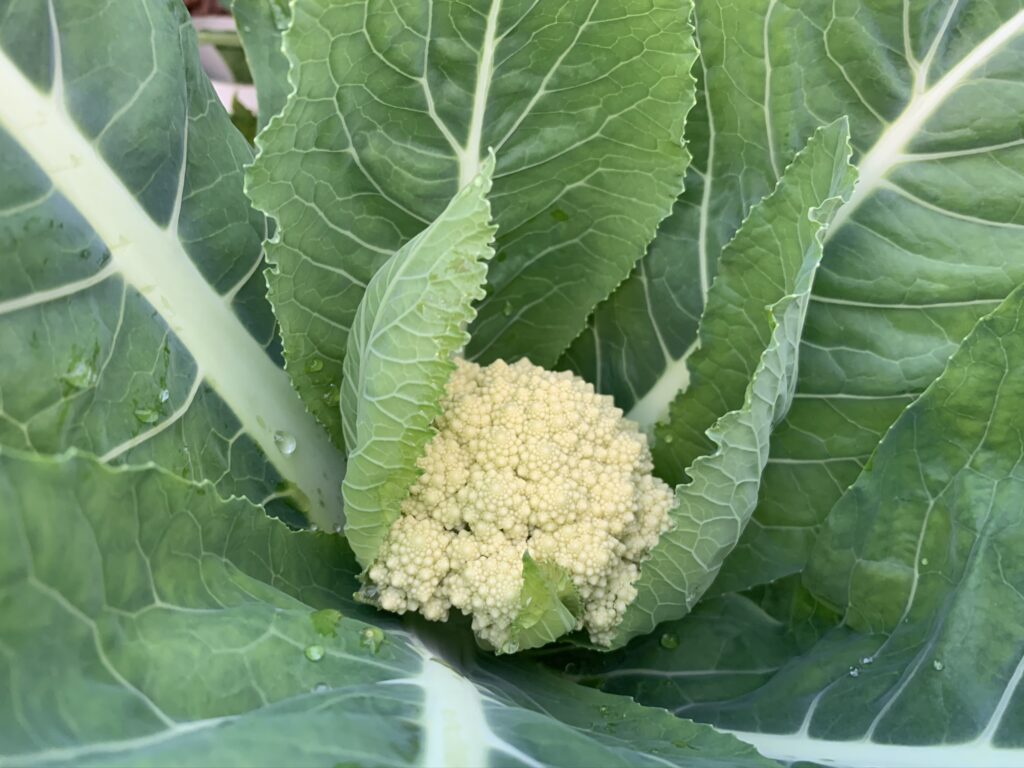 Feeding
Initially, we liquid feed weekly, dropping off to fortnightly as the weather cools. In a pot, we only give them a half dose of what is recommended on the liquid feed container.
Harvest Time
70 -110 days
Frost Tolerances
Broccoli has very high frost tolerances
Pests
Some of the pests we commonly deal with are caterpillars, whitefly, aphids, slugs and snails.
We control them by:
Picking off the pests or eggs when we see them, including inspecting and picking at night
Spraying Dipel for caterpillars
Soap spray
White oil
Diseases
Root Knot Nematodes can cause stunted growth and poor plant health. Root-knot nematodes, unfortunately, cannot be treated, but you can try to prevent it by encouraging soil life, building healthy soil, and sowing mustard as green manure.
In the Kitchen
Both leaves and bulbs are edible however we are not really fans of the leaves as they can be quite bitter. If a broccoli plant bolts and starts to flower, eat them instead. They go great in a salad. Broccoli is very tasty and most time we eat it just steamed or lightly fried. Below are some of the ways we use broccoli in the kitchen
Steamed
Fried
Broccoli cheese bake
Broccoli soup
Stir fries