Carrots are a divisive vegetable in our household, but they can add great flavours to dishes. Daniel had no trouble growing carrots when he was young but a couple of decades later his carrot growing attempts were the butt of the family jokes. A few years later we have settled the score with a bumper crop to make Buggs Bunny proud.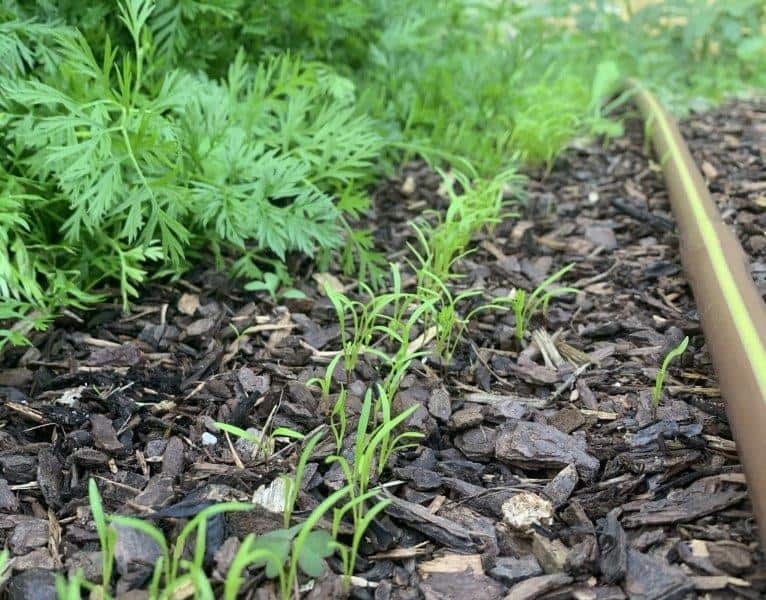 Planting your Carrot Seeds
Carrot must be sown directly into your garden. When planting the seeds, dig a small furrow in the dirt and plant the seeds quite thickly. Carrot seeds can take up to fortnight to sprout, so be patient and keep the soil moist. The trick is to not let the soil dry out. Our last sowing of carrots before summer is September, otherwise it gets too hot, and you will have lack of germination.
When and Where to Plant your Carrots
Carrots can be grown in Westerns Australia year-round. We like to plant our carrots in the full sun and prepare the bed by adding some fresh compost, manure, blood and bone and organic slow release fertilser. We had always been told to dig our carrot beds to loosen the soil and remove any bits of wood and rocks, but we don't anymore and haven't had any issues with carrot size or having heaps with forked roots. If you are growing carrots in the summer months, we recommend to cover them with a shade cloth so as to prevent them from bolting.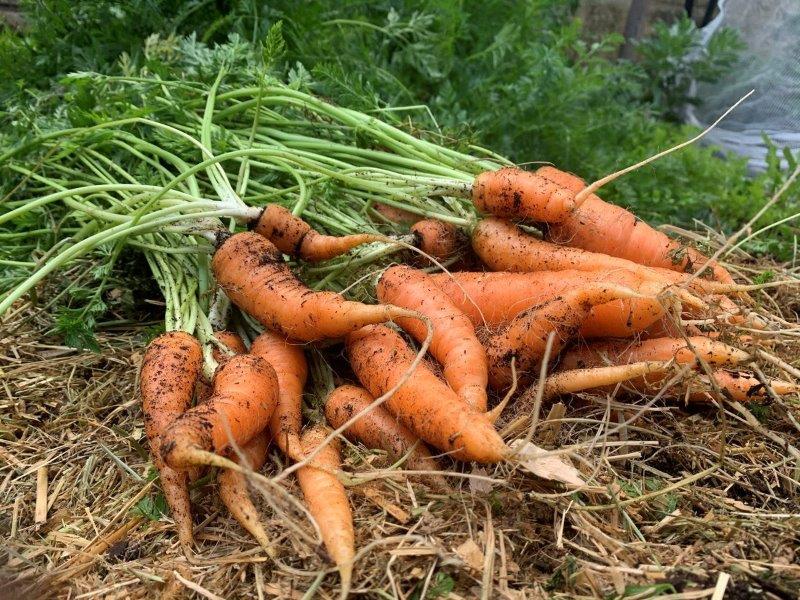 Caring for your Carrots
Once your carrots are up, there isn't much required other than thinning your carrots out as they grow. We find the easiest way to do this is as the carrots begin to grow to eating size, start picking the larger ones out of the row to use and eat.
Harvesting Carrots
Carrots normally take 70-90 days before they are at a good size for picking. Carrots can be picked at any size and used. The leaves are also edible and have a similar flavour to dill.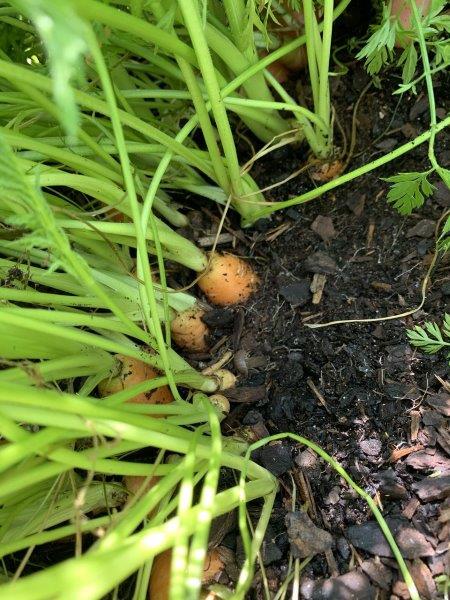 Common Problems with Carrots
We have been lucky here growing carrots here in Western Australia, as we haven't had any major issues other than a lack of germination. We have had the odd caterpillars, slugs and snails eating the leaves but no damage to the carrot. Here are some other problems you may come across:
Carrots Bolting
This normally happens because the carrot becomes stressed. The soil around the carrots need to remain cool, so even in the winter months keep the soil well mulched as an insulator. In the summer we find we need to cover our carrot with shade cloth.
Carrot Fly
The carrot fly lays its eggs into the seedlings, leaving the larvae to burrow into the roots to feed when hatched. If they become an issue, we recommend covering with insect exclusion netting.
Split roots
This is normally due to inconsistent watering or the soil drying out. Keep your carrots well-watered and inspect the water holding capabilities of your soil.
Forked roots
This is usually a problem for those people living with in heavy soils. Add plenty of fresh organic matter which will help loosen up the clay by adding life to soil or build your garden bed up on top of the clay. You can also try growing short, round varieties of carrots.
Root knot nematodes
This is where the carrot roots are covered in lumps. The best way to get rid of this is to encourage the good nematodes to come in and fight off the root knot. You do this by adding plenty of compost to the soil. By adding life, it encourages a good balance.