Celeriac is always something I have wanted to try to grow right from a kid, but because they are not well known or widely used, I have not prioritised growing them. This is year was the first year that we have grown celeriac and found them quite easy to grow, pest resilient and found celeriac particularly useful in the kitchen.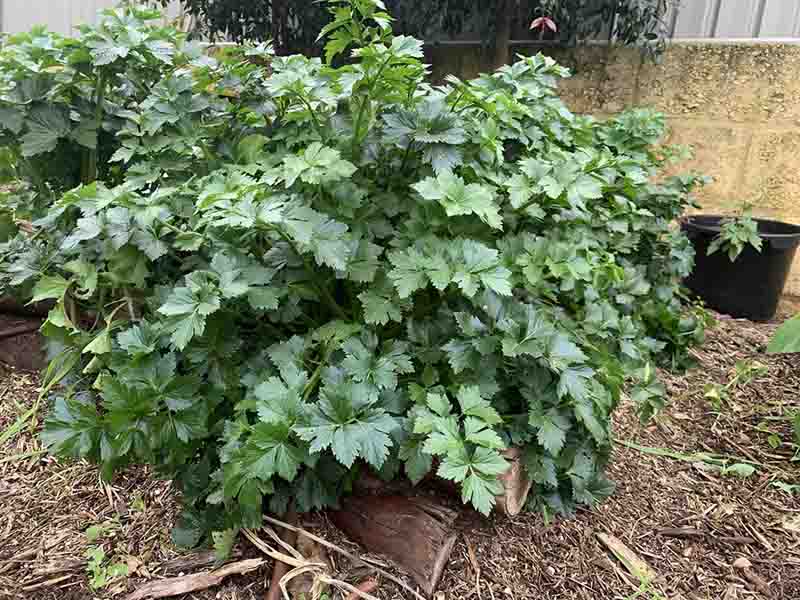 Choose your variety
There is only a handful of varieties of celeriac to grow. The difference between most varieties is the size of the bulb and the strength of the flavour. We chose to grow giant prague which has a large root and a strong celery flavour. We found this variety goes well in soup, stew, and mash, but due to its strong celery flavour, we did not care for it by itself. The varieties include alabaster, brilliant, giant prague, mars, monarch, and prinz.
Sowing your Celeriac seeds
Celeriac seeds can be both direct planted and or sown into trays. Seeds are slow to germinate and can take 3-5 weeks to germinate so we recommend planting in seedling trays so you can keep an eye on them and not use up garden space while waiting for them to germinate. Celeriac grow well by themselves should not be multi sown. Plant spacing should be between 30cm and 50cm.
Where to plant your Celeriac
Celeriac like full sun to part shade and are heavier feeders so add plenty of rich compost and mulch well. When working out where to plant your celeriac remember they are a long-term crop and take between 14 to 28 weeks before they are ready to harvest.
Caring for Celeriac
Celeriac is an easy plant to care for but since they are a long-term crop and are heavy feeders, they will need a regular liquid feed and top-up of compost and mulch.
Common problems with Celeriac
My celeriac bulb is covered in bumps?
The most probable cause is root-knot nematode. The best way to rectify this problem is to improve the soil and allow for beneficial nematodes to build up their numbers and they will destroy the root-knot nematode.
I have large, ragged holes in my leaves?
The main culprit here is snails and slugs. We have not had any issue with caterpillars on our celeriac.
Great Companion Plant for Celeriac
Plants that grow well with celeriac are beans, brassicas, carrots, leeks, lettuce, peas, tomatoes, and onions.
Bad Companion Plants for Celeriac
Plants that do not do well grown with celeriac are sweetcorn, cucumbers, pumpkin and squash.