Lettuce is a very easy to grow vegetable and is one of the most used vegetables for salads. They will just about grow anywhere, whether it's in your garden bed or little pot on the patio. Lettuce is a quick-growing crop, so they are perfect for sowing into your garden when you have space free. Growing your own lettuce also allows you to harvest it as you need it, keeping it crisp and fresh when you want it.
Pick your variety of Lettuce
There are two types of lettuce, hearting or loose leaf. There are many varieties of hearting or loose-leaf lettuce, some of the varieties we have grown are cos lettuce, little gem, butterhead, iceberg, oakleaf and bronze guard.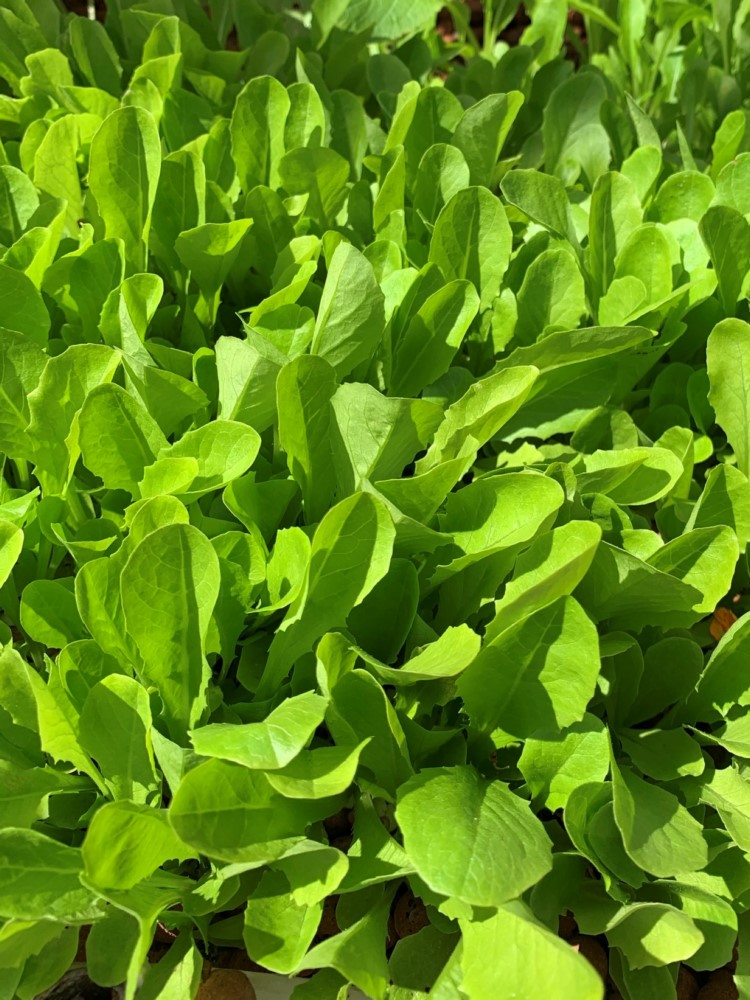 Where to plant your lettuce
Lettuce like a sunny position, with well-drained soil, rich soil high in nitrogen. In summer month lettuce will need covering to protect it from the heat of the sun, mulching and regular watering to prevent it from going bitter or from the plant bolting. Lettuce can be sown all year round here in Perth.
How to sow your lettuce
Lettuce can be sowed into seedling trays, directly sown into the ground, or scatter sown and will germinate in 7-14 days. Seedlings sown in seed trays can be transplanted when they are about 3-4cm. Plant your lettuce 20cm to 30cm apart. Another way to sow lettuce is to scatter your lettuce seed by throwing a handful on your growing medium and covering them slightly. Plant spacing doesn't matter with this method as you are able to harvest them young as you require them meaning you will slowly thin out the area for the remaining lettuces to grow as they mature
Caring for your lettuce
After transplanting our lettuce we like to give them a liquid fertiliser for the first few weeks. Remove any dead, damaged or disease leaves to keep your main plant strong and healthy.
Let your lettuce go to seed
By letting one or two lettuce plants go to the seed, you will ensure an endless supply of lettuce for free for harvest after harvest. Harvest the flower head once they are dry and fluffy or you can wait until the seed head is nearly ready for harvest, pick and allow to dry in a paper bag or open bucket.
Common problems with lettuce
My lettuce is very bitter to eat
There is a couple of things that can make your lettuce bitter such as a lack of water, lack of nutrients or the plant being too old. Our tips to prevent this are to shade your lettuce in the heat of summer, mulch heavily and liquid feed.
My lettuces have holes in them
Pests are a common problem with lettuce. Here is how we control snails – 6 Pet-Friendly Snail and Slug Killers. To control caterpillars pick of regularly, cover with an insect net or you can spray with dipel.
Our top tip for growing lettuce
For us, we have the most effective method for growing lettuce is to scatter sow them in the aquaponics and eat them as young plants, this also can be done in the ground or a pot with the same effect. Growing them in this method has resulted in minimal pest control being required, the lettuces don't turn bitter and don't have the chance to bolt in the summer.