Rainbow chard is not a favourite vegetable of ours to eat alone, but we have found ways to use this easy to grow vegetable. Rainbow chard is very high in vitamin k, vitamin a and full of other vitamins and minerals, so adding it into your diet has great health benefits. We often add it into curries, soups, casseroles and many other dishes. For the amount we use we find growing between 2 and 3 plants always leaves us with plenty to spare.
How to Plant Your Rainbow Chard
We sow our rainbow chard into seedling trays. It is easiest to sow into seedling trays as you can have complete control over the growing conditions. We sow about 3 seedlings per cell as the germination rate can be poor. After germination we thin this out to one seedling. You can also direct sow the seeds or buy seedlings from a nursery.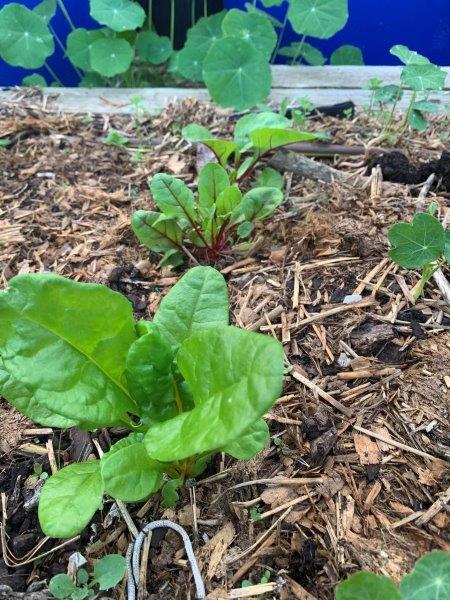 When to Plant Your Rainbow Chard
We sow our rainbow chard when the weather starts to cool down which is normally March, then transplant them into the ground in April.
Where to Plant Your Rainbow Chard
Rainbow chard loves full sun, however if you are growing it over the summer, it will need to be shaded otherwise it will go to seed. We normally grow them over the cooler months, however by providing adequate shade we have been able to have our rainbow chard survive for the first time over summer.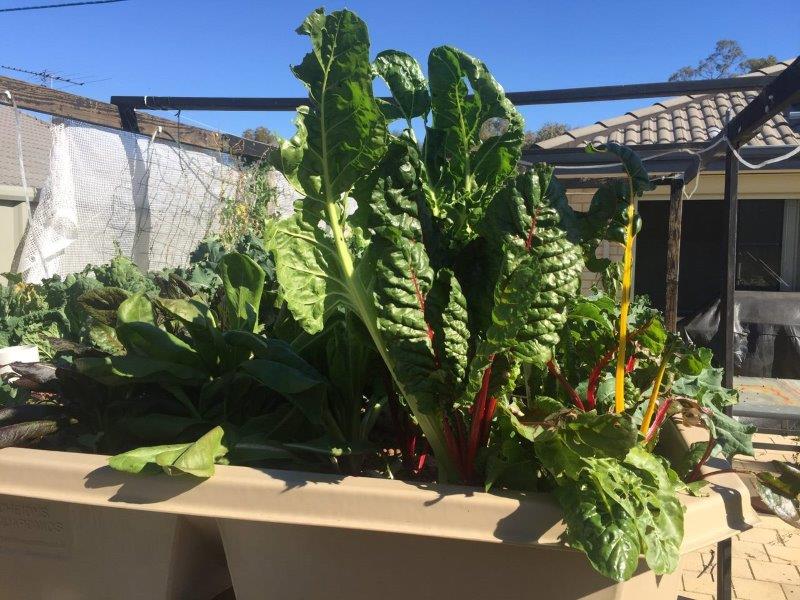 Transplanting Your Rainbow Chard Seedlings
The Rainbow Chard seedlings are ready to transplant when they have their first true leaves and are between 5-10cm tall. We plant them with a spacing of 30cm.
Rainbow chard can be grown in the ground, pot or aquaponic. Before transplanting them into the ground or pot we like to give the soil a good freshen up with some compost, manure, mulch and slow release organic fertilser.
Caring for Your Rainbow Chard
Rainbow chard is an easy plant to take care of, other than checking it for pests and diseases and after it's been in the ground for longer than three months to reapply some compost, manure and organic slow release fertilser.
Harvesting Your Rainbow Chard
You can start harvesting the leaves from your rainbow chard after about 60 days. To harvest the leaves, break off the outer leaves at the base of the plant. It is better to break than cut as it sends a signal back to the plant to put on more growth. Remember to not remove all the leaves when harvesting otherwise the plant cannot photosynthesis.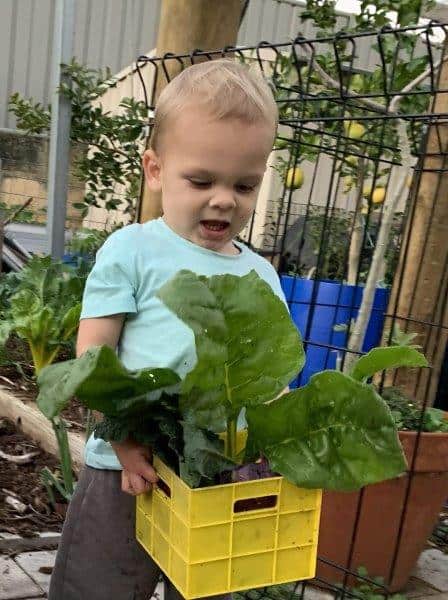 Common Problems with Growing Rainbow Chard
The only problems we have come across with rainbow chard is that slugs, snails, and caterpillars love their tender succulent leaves. Here are some problems you may come across.
Snails and Slugs
Rainbow Chard seems to be and attractant to snails and slugs. The first sign will be holes in their leaves, and you will be able see there trails over the leaves. We suggest going out at night-time to find and remove these snails and slugs. For more information about controlling snails and slugs click here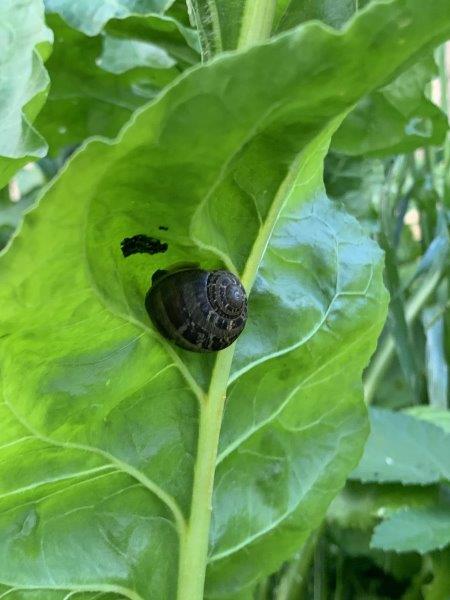 Caterpillars
The first signs of caterpillars on your plants are holes in the leaves. Check the back side of the leaves for caterpillars, remove and dispose of them. If you're finding your having loads of caterpillars, you can spray with a bacterial spray called bacillus thuringienses.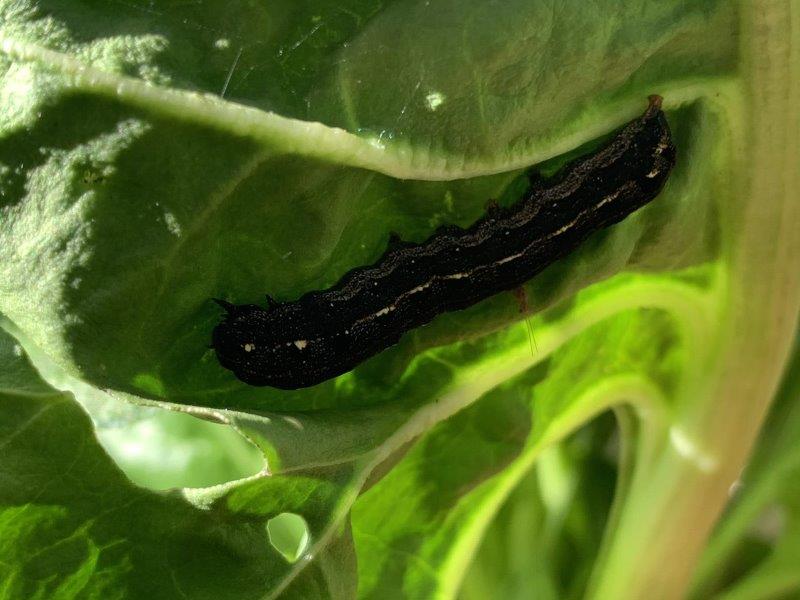 Downy mildew
Downy Mildew is a fungal disease, it causes yellow to grey and brown areas on the leaves. Remove diseased leaves and discard. Make sure plant has good airflow and water at soil level.
Bacteria leaf spot
Bacteria leaf spot causes brown spots on the leaves which scab over. Removed and dispose of affected leaves. Make sure plant has good airflow and water at soil level.
Bolting
This is when a plant goes to seed, most time caused because the plant is stressed. Make sure rainbow chard is water deeply and, in the summer, covered with shade cloth to limit heat stress.
Whitefly
This is small white sap sucking fly which you will find on the underside of the leaves. These are related to the aphid and scale family. If in small numbers, they don't cause any harm however we recommend in getting them under control as they can turn from a few whitefly to an infestation in just days. To control whitefly, its recommended to spray them with potassium soap spray or horticultural oil.