Its just been another hot summers day here in Perth and we have just enjoyed eating a nice chilled rock melon after tea, they are so sweet and juicy, they are the perfect treat for a hot summers day. We don't grow a ton of rock melon but just a few plants so we can enjoy a few rock melons over the warmer months.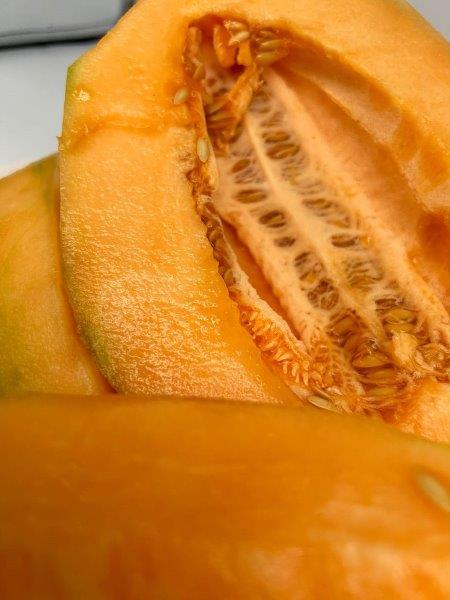 How to Plant your Rock Melon Seeds
Rock melon can be direct sown or sown into seedling trays. We prefer to sow them into seedling trays as we like to start them in early September which is a bit cold for them. Rock melons germinate best with soil temperatures between 20 and 30 degrees Celsius and they take 8-16 days to germinate. Planting them into seedling trays gives you the ability to control the environment allowing for a better germination rate. Once the first true leaves have begun to form, we like to transplant them into about a 100mm pot, by doing this we get a good head start on the season and can keep the pots in a warmer place.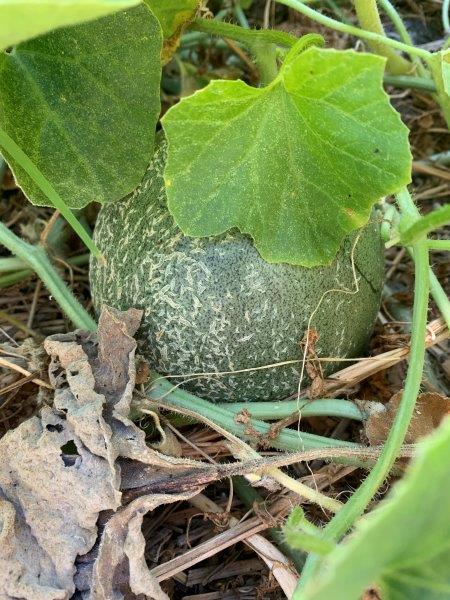 Where to Plant your Rock Melons
Rock melons are best grown in full sun and can be left to sprawl along the ground or grown vertically. We plant our rock melon plants in twos, before leaving a meter and planting another 2 plants. Before planting the rock melon, we like to add a good layer a of fresh compost, manure, blood and bone, organic slow release fertilser and a good thick layer of mulch. If you are growing them vertically, put up your structure before you plant your rock melon, so you don't disturb the roots.
Caring for Rock Melon
Other than looking out for pests and disease damage there isn't much to do to your rockmelons other than sit back and watch them grow. You can pinch out the growing tips to encourage more fruit bearing side shoots.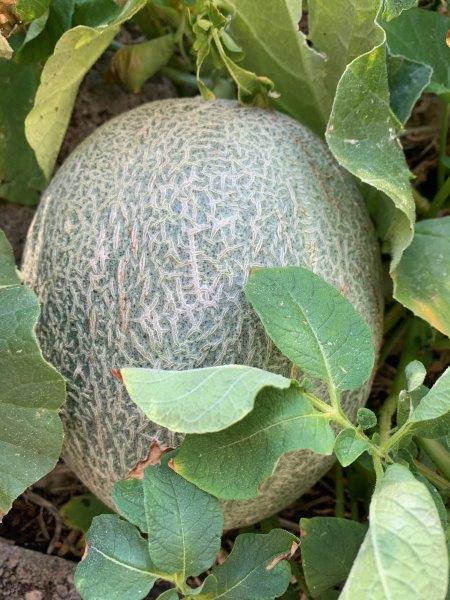 Harvesting your Rock Melon
Rock melon take 100-120 days to be ready for harvest, so if you have sowed your rock melons in early September, you should see your first rock melon ready for picking around Christmas. To check if its ripe, you should be able to smell that sweet rock melon smell coming through the skin, the vine where it connects to the plant should start becoming dry and if you pick the rock melon up gently it should fall off. Another sign its getting closer is that the outside of the rock melon, the webbing will start to gain some colour and depth.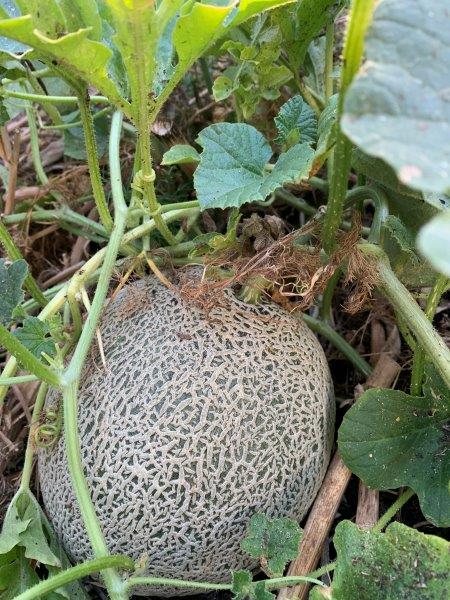 Common problems with Rock Melon.
We have had few little issues growing rock melon, but they have been the common snails and slugs, caterpillars, rodents and powdery mildew at the end of their growing season.
Snails and Slugs on your Rock Melon
Snails and slugs can do a lot of damage to plants in a short amount of time. We mainly found we have had issues with them early in the season when the seedlings are young or when the rock melons are ripening, slugs especially love to get underneath your rock melon and eat it out. To control our snails and slugs we just pick them off and dispose of them. If you find your having large number of snails and slugs that you are struggling to control them, here is how we control them.
Caterpillars on your Rock Melon
We haven't had a huge issue with them, but we find a few attacking our seedlings in the early spring. We control these by just removing them. If you find that you're having large amounts which are uncontrollable you can spray them withs a bacterial spray which contain bacillus thuringienses.
Rodents eating Rock Melon
This summer has been the first time we have had to deal with this issue with mainly rats eating our produce. We have found that once the rockmelon releases the sweet smell from it being ripe or nearly ripe is when they strike. We have been having great success with catching them using live traps.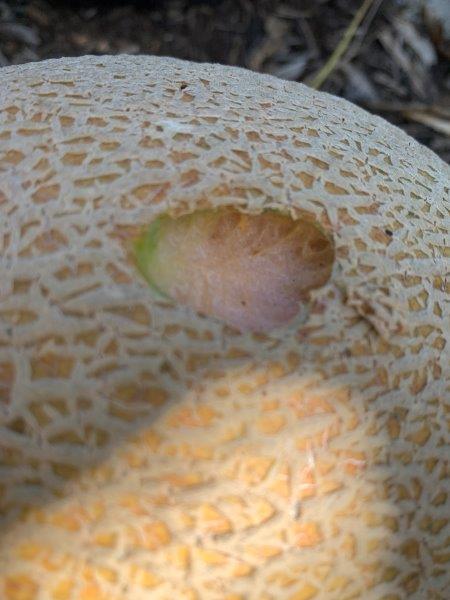 Powdery Mildew on your Rock Melon
Powdery mildew is a fungal disease which shows as white on the leaves and can spread quickly to the whole plant. We find that powdery mildew shows up at the end of the season, so we do nothing to control it. You can help to prevent it from happening by watering with drip irrigation, plant at correct spacings and remove affected leaves. We have previously tried a few methods to control powdery mildew but have found they are not effective and since it doesn't generally affect the plant until the end of the season, we feel it isn't worth spraying.
Here are some other problems you may come across on your rock melons, but we haven't yet.
Aphids on your Rock Melon
Aphids are small sap sucking insects found on new growth and on underside of leaves. If in small numbers you can just spray them off with a garden hose, if in large numbers you can spray the whole plant with a horticultural oil.
Sunscald on your Rock Melon
This shows up as white mark or blister on your rock melons. In the summer do not prune the foliage off the plant. If the fruit is exposed to the sun, cover it by pulling the plants leaves over it. You could also cover the fruit with a piece of shade cloth.