Nasturtiums, they practically grow like weeds in our garden, however they are very useful and versatile plant to grow. They have many uses in the kitchen, help build the soil, bring in beneficial insects, look great in the garden and very easy to grow. In fact, they are so easy to grow you need to be careful as they can take over and become a bit of a weed. We have really come to love the nasturtium and enjoy it for its beauty and enjoy it for its foliage as a rocket replacement and use it in a pesto.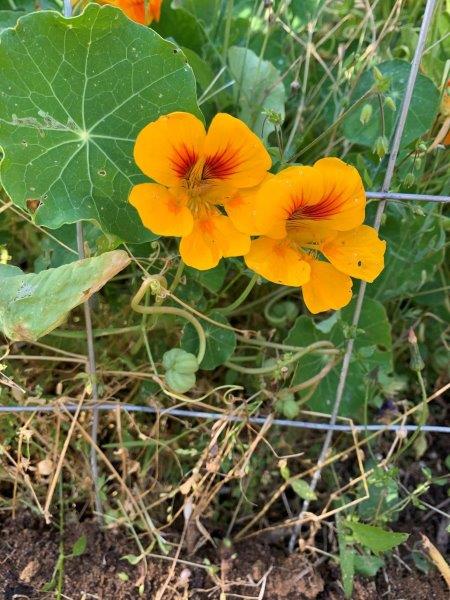 Planting your Nasturtiums seeds
We are lucky enough that we don't have to sow any nasturtium seed any more as they self-seed year after year. Nasturtiums do grow easily from seed and can be direct sown or planted into trays. When we originally started our nasturtiums, we planted them out into seedling trays, it is always easy to sow seeds in seedling trays as you can control the environment. Nasturtium seeds germinate best at when soil temperature is between 16-20 degrees Celsius and take 7-14 days to germinate. We find that they will grow in full and full shade, though in the heat of summer we find they need at least part shade to survive our hot summers.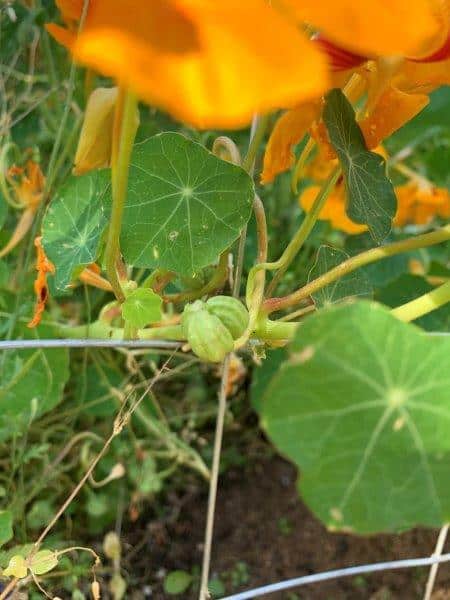 When and where to plant your nasturtium
Nasturtiums can be growing all year round however in the heat of the summer the plants tend to suffer. Nasturtium can be grown in the full sun or part shade. They seem to thrive no matter where they are grown. Plants can sprawl along the ground or be trained to grow up a trellis.
Caring for your Nasturtiums
Nasturtiums are pretty easy to care for and survive on neglect, however, one issue we have found with nasturtium is they can get out of control, smother plants and become a bit of weed. We thin self-seeded nasturtium out and prune back or pull out plants getting out of control, then chop and drop the nasturtium or add them into our compost.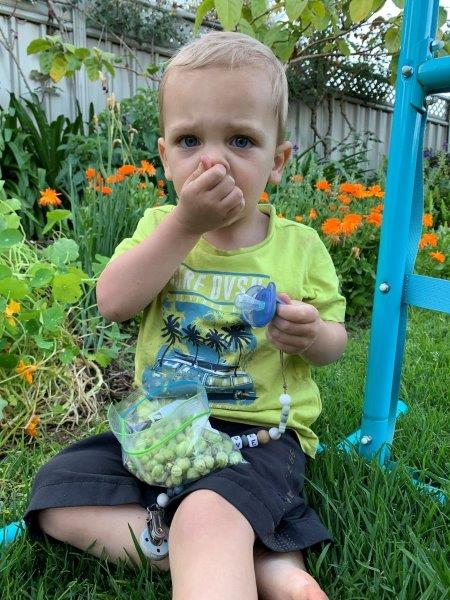 Common Problems with Nasturtium
The only issue we had with our nasturtium are that caterpillars, slugs and snails love them to.
Snails and Slugs
Snails and slugs seem to love eating the foliage and flowers of nasturtiums. In most cases we control them buy just removing them and disposing of them. Here is how we control our snails and slugs.
Caterpillars
Caterpillars don't seem to be a huge issue, but we have found the odd caterpillar eating the foliage. We generally just remove the caterpillars and dispose of them however if you found that you had uncontrollable number of caterpillars there is a bacterial spray containing bacillus thuringiensis, which can be sprayed on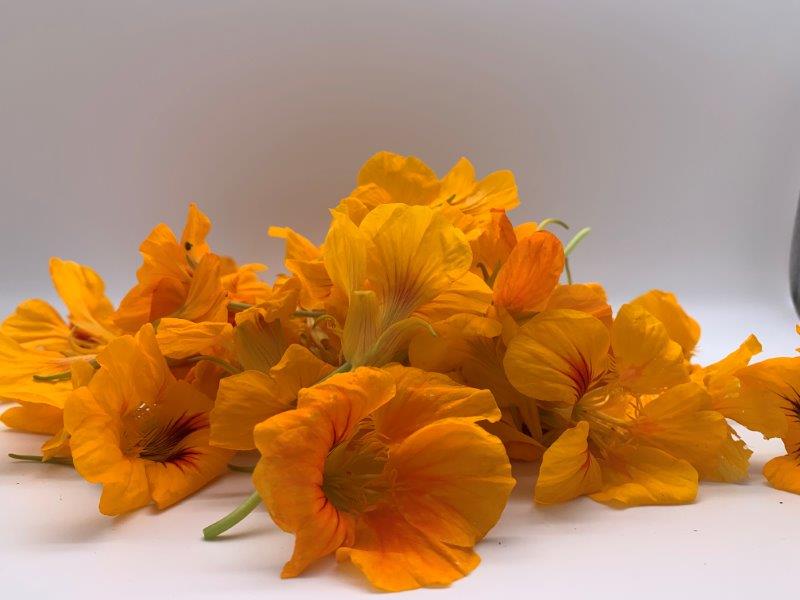 Here are some other issues you may come across when growing your nasturtiums
White fly
These are normally found on the underside of the leaves and if their numbers are large enough the whole back of the leaf can be white with flies. As these are a sap sucking insect they can cause, nutrient deficiency and wilting. To control you can just continually disturb them by spraying them with a hose, leaf blower or just by hand. You can also spray them with a horticultural oil or soap spray
Aphids
Another sap sucking insect, generally found in smaller number than the swarms of white flies. The easiest method to control them is just to squish them. If they are in very large numbers spray
Here is how we make nasturtium pesto.