Nasturtiums are a hearty plant that is easy to grow and will beautify your garden with minimal effort. The vibrant flowers are often used to decorate cakes or salads, but did you know that the leaves are also edible? We love this delicious nasturtium leaves pesto recipe for how easy it is to make and modify depending on your taste.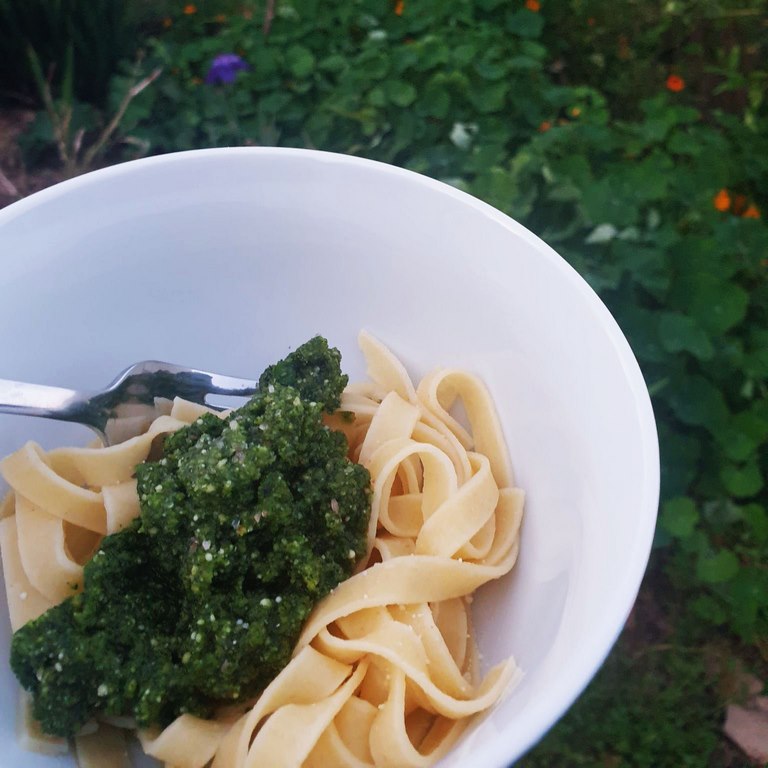 Ingredients
50 nasturtium leaves, rinsed and patted dry
¼ cup of cashews, roasted
45g parmesan cheese
½ teaspoon of lemon juice
½ cup of olive oil
Pinch of salt
Method
Half fill your food processor with nasturtium leaves and switch on until they are chopped. Continue adding until they are all processed.
Add the roasted cashews and process until chopped.
Add salt, parmesan cheese, lemon juice, and approximately half of the oil and process.
Leaving the processor running, gradually add the remaining oil, stopping when you are happy with the consistency.
Your pesto is ready to go! But why stop there? You can customize this delicious nasturtium leaves pesto recipe by changing the nuts, adding herbs and spices, or enjoy it just as it is. We love it dolloped onto fresh pasta with just a little extra parmesan to top. Let us know how you enjoy it best.