Today we thought we would try something different for breakfast. We saw a video recently of someone making german pancakes and thought it looked simple to make. Today we made them, not only are the easy to make but they are also delicious. We had some with fresh berries and some with lemon and sugar.
Preparation Time 5 minutes
Cook time 25 minutes
Serves 4
Baking dish size 20cm x 30 cm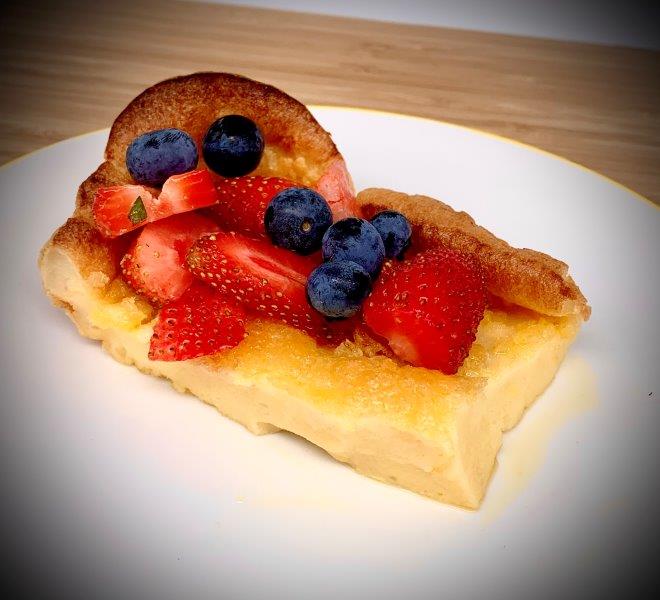 Ingredients
6 Eggs
1 cup of milk
1 cup of plain flour
Pinch of salt
1 teaspoon of vanilla extract
5 tablespoons of butter
Method
Preheat oven to 220 degrees
Place butter into baking dish and put in oven until melted
Add eggs, flour, milk, salt and vanilla into a mixing bowl and whisk until the mixture is smooth.
Pour batter over melted butter.
Place into oven and cook for about 25 minute or until edges are golden brown and puffy.
Serve with berries or lemon and sugar.