This year we have grown mangel wurzel for the first time and is known as a potato substitute, so we decided to try it as a mangel wurzel cheesy bake. We love our spuds but were thrilled with how this bake turned out. It was warm and comforting, had the familiar potato bake flavour and was easy to make.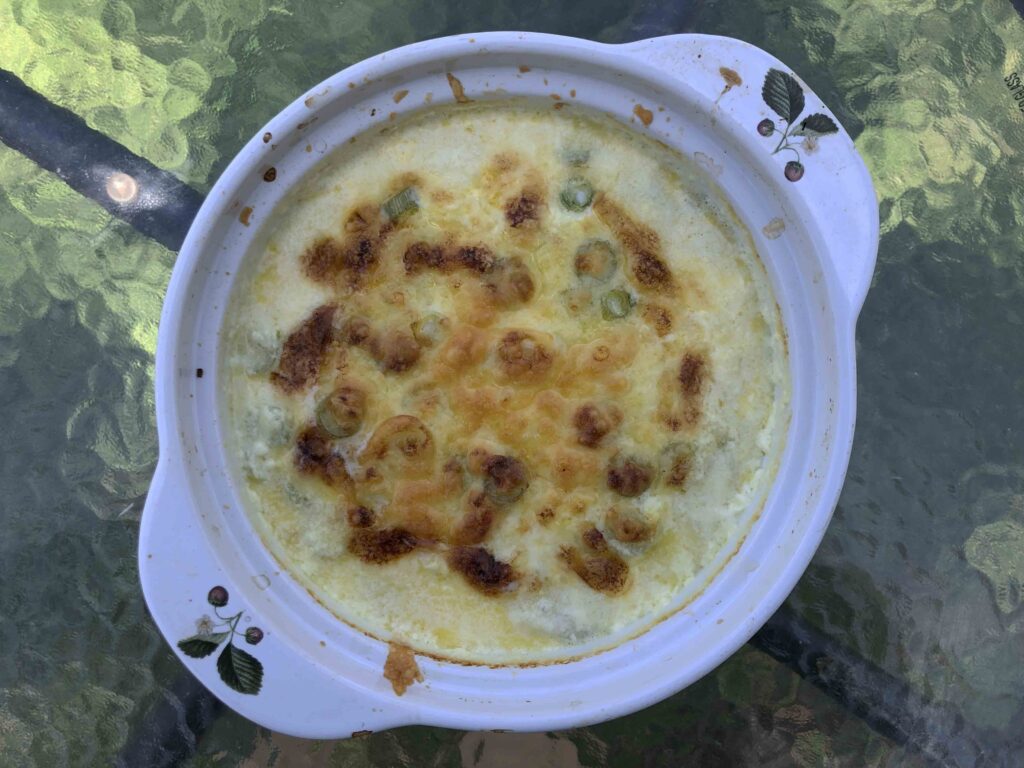 Difficulty: Easy
Preparation Time: 10minutes
Cook Time: 30 minutes
Serving Size: 6
Ingredients
1kg of mangel wurzel
¼ of a plain flour
1 cup of milk
1 cup of cream
2 cups of grated cheese
1 cup of grated parmesan cheese
1 finely chopped onion
3 cloves of finely chopped garlic
How to make Mangel Wurzel Cheesy Bake
Slice the mangel wurzel thinly, then place in a saucepan and cook until soft, then remove and strain.
Mix milk and cream together in a bowl. Add flour slowly while stirring.
In a baking dish, place mangel wurzel, cheese, onion, and garlic in alternating layers. Pour the milk mixture over the layers until you just cover the last layer of mangel wurzel. Top of with grated cheese.
Cook in the oven at 200 degree for 30 minutes
Enjoy your Mangel Wurzel Cheesy Bake
If you are looking to grow your own Mangel Wurzel here is how we do it.