Sticky date pudding is a favourite in our house. Warm, sticky and sweet, you can hardly go wrong. Adding parsnip to it adds a slightly earthy note but in no way takes away from the classic flavour. Just don't tell the kids they're getting their veggies too! We enjoy our sticky date parsnip pudding with a good serve of cream and ice cream.
Serves 8
Preparation time 30 minutes
Cook time 45 minutes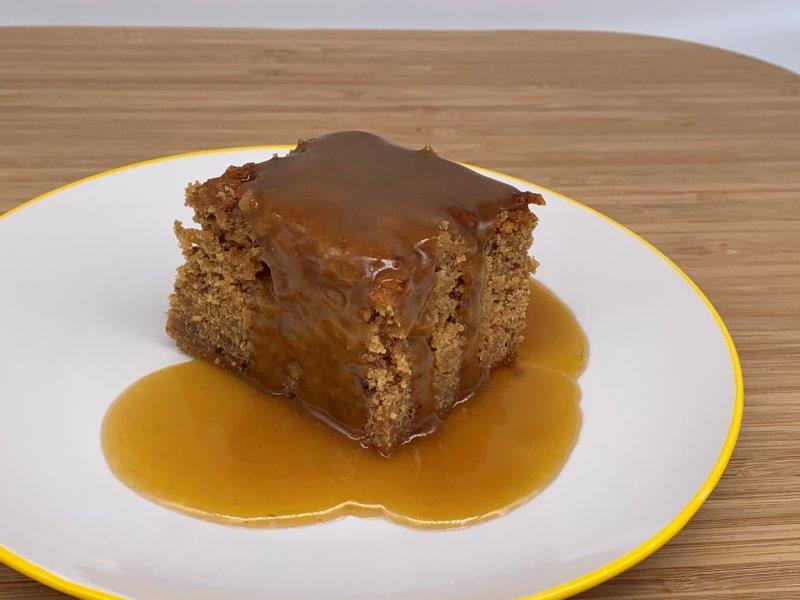 Ingredients
300 grams of parsnip, finely grated
150 grams of dates, chopped
½ teaspoon of bicarbonate of soda
Water
125 grams of butter plus extra to grease pan
200 grams of brown sugar
200 grams of self-rising flour
2 Tablespoons of golden syrup
3 eggs
Sauce
200 grams of butter
200 grams of brown sugar
300ml of cream
Method
Preheat oven to 180 degrees Celsius
Place dates and bicarbonate of soda into a large heatproof bowl and cover with boiling water. Leave them to sit for 10 minutes for dates to soften. Drain water from dates and rinse. Place in a food processor and process until they are a paste. Set aside.
Place sugar and butter into a bowl and beat until fluffy. Add eggs to the mixture one at a time, beating well between each addition to fully combine.
Add the dates paste, golden syrup and parsnips. Mix to combine it all together.
Grease a 23 cm square cake tin using extra butter. Pour mixture into baking tray and cook in oven for 30 minutes or a skewer comes out clean when tested.
Whilst this cooking, make the sauce. Place butter, sugar and cream into a saucepan over gentle heat. Cook until butter has melted, sugar dissolved and thickened. It should resemble a toffee colour.
Pour sauce over cake. Serve with a dollop of cream or a scoop of ice cream.