We are always keen to try new things, this year we grew the black spanish radish for the first time and was doing research and came across a recipe for potato and black spanish radish soup. We found it very quick and easy make, making it a perfect option for when you need a quick meal.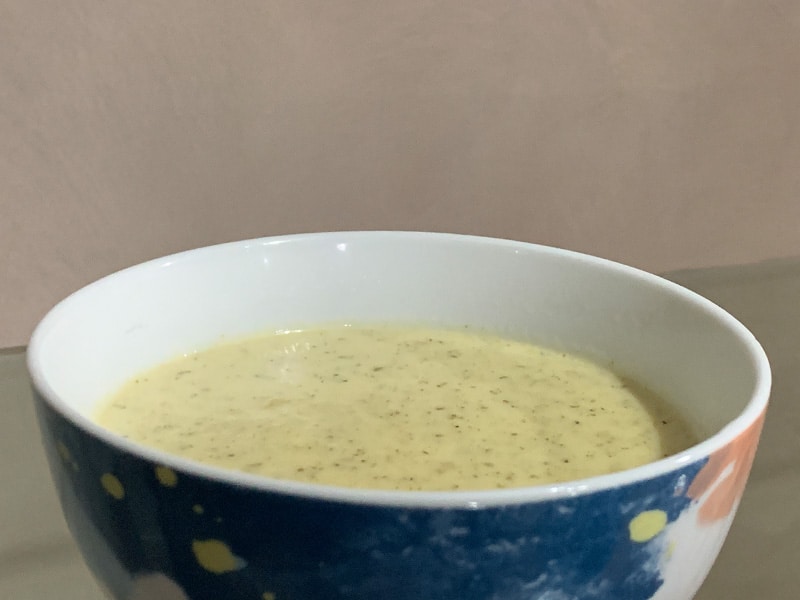 Preparation time 10 minutes
Cook time 20 minutes
Servings 4-6
Ingredients
1 brown onion sliced
1 clove of garlic
180ml of white wine
4 cups of vegetable broth or stock
900 grams potatoes diced
450 grams black Spanish radishes diced
5-6 radish leaves chopped
3/4 of cup of cream (optional)
1 teaspoon of salt
Butter or Olive oil
Method
Slice onion and garlic, dice potatoes and black spanish radish and chopped the radish leaves. Place oil in a medium sized saucepan and medium-high heat. Sauté onion and garlic until they go translucent.
Add white wine to deglaze, cook until all the white wine has gone and reduce to medium heat.
Add vegetable broth, potato, radish, radish leaves and salt to saucepan and cook until soft. This takes about 15 minutes.
You can serve the soup as is at this stage or use a stick blender for a smooth soup. We also enjoy adding cream for a delicious alternative.