Cauliflowers, they aren't the easiest of vegetable to grow but they make up for it in taste and how versatile they are. Cauliflowers come in a wide range of varieties, head sizes and there is also a sprouting variety of cauliflower which we haven't grown yet.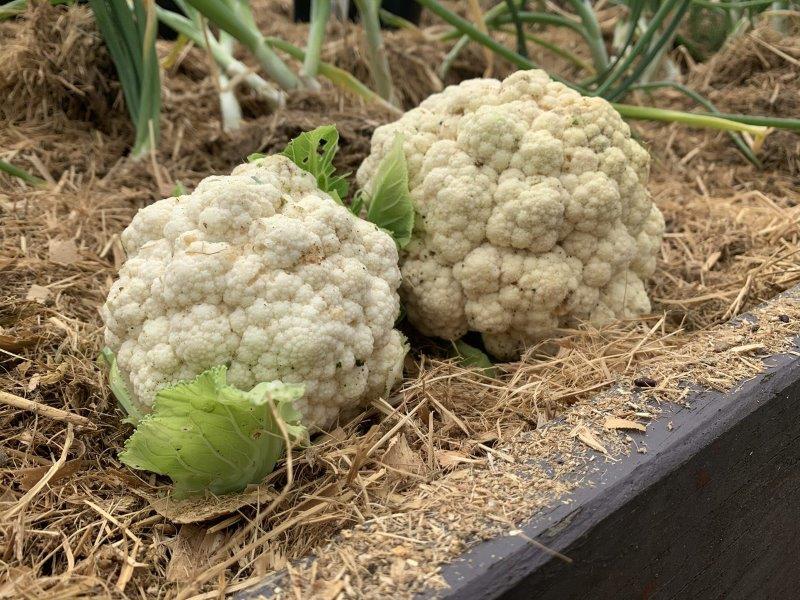 When to Plant Cauliflower Seeds
Cauliflowers are a winter vegetable, so we plant our early varieties of cauliflower in the ground in early to mid-March and later varieties in April. We generally start sowing seed in February and March
How to Plant Cauliflower Seeds
We sow are cauliflower seeds in seedling trays. The seeds should germinate in 7-14 days and for the best germination the soil temperatures should be between 10-30 degrees. Cauliflower seeds also could be direct sown, but we have found this doesn't work with our style of succession gardening and it wouldn't allow us to get a jump start on the season.
Where to Plant Cauliflowers
Cauliflowers require full sun, which is between 6-8 hours of sun a day. Remember cauliflowers that are planted early in the season may require some protection from the heat still. Cauliflowers are a very hungry plant, so we prepare the garden bed by adding some homemade compost, manure, blood and bone, organic slow release fertilser and a good layer of mulch.
How to Plant Cauliflower Seedlings
We transplant our cauliflowers seedling to the garden once they have there first true leaves. Watch the weather as we can still get very hot spells in March and April. If you are having a hot spell, we recommend in transplanting the seedling into a small pot and keep them in a shade house until the weather cools down.
How to Care for Cauliflowers
Cauliflowers require regular checking for pest as they are prone to pests. When the cauliflower heads start to grow, we gather the leaves together to cover the head to keep the head nice and crisp white.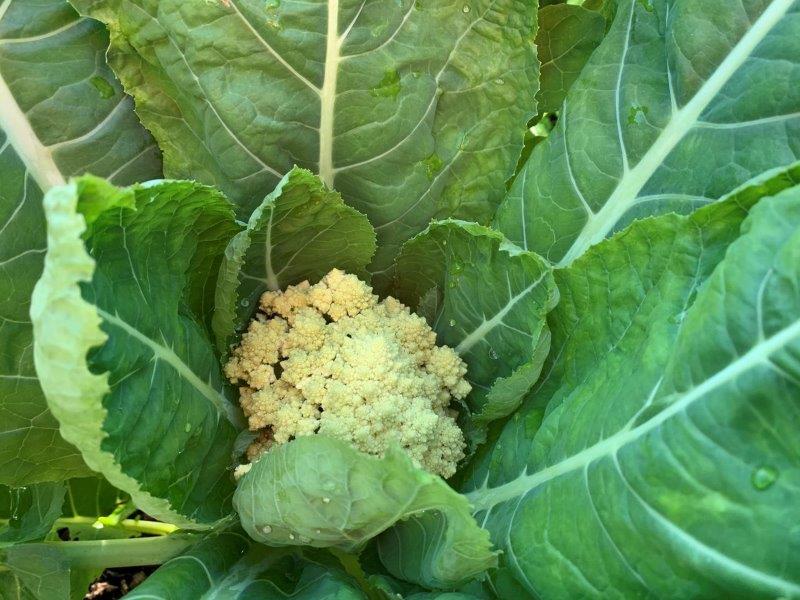 When to Pick Your Cauliflower Heads
Cauliflower take between 90 and 110 days before they are ready for harvest. You can eat the head, stem and leaves. We only recommend in harvesting cauliflower leaves once the cauliflowers are harvested as the plant will focus its energy in growing new leaves, rather than a nice crisp white cauliflower head.
Common Problems with Cauliflowers
Cauliflower seems to be a bit of a pest magnet but still haven't been to hard to handle. The pest in which we have eat our cauliflower are cabbage aphids, caterpillars, snails, slugs, whitefly and rodents. We have also had issues with cauliflowers bolting.
Cabbage Aphids
These are a grey-green and appear dusty due to their waxy excretion. We normally control these by inspecting plants regularly and squashing them with our fingers. You can also spray them off with a hose. If them plant is infested with them, you can spray them with a horticultural oil or potassium soap spray.
Caterpillars
Caterpillars are big issue and continuous battle with growing cauliflowers. The only method we have found that really works is check the underside of cauliflower leaves regularly for eggs and caterpillars and squash them. Spraying them with a bacteria spray called bacillus thuringienses doesn't seem to work as in our winters we have frequent rain which washes the spray off. Something we are trying this year is netting them with an insect netting.
Snails and Slugs
Snails and slugs can do a lot of damage to your cauliflower plants in a short time. I have come out in the night time to inspect our cauliflower plants and seen over 10 snails on just one plant, so its important to check them regularly, remove and dispose of the snails and slugs. If you're finding your snails and slugs are out of control here is how we control them.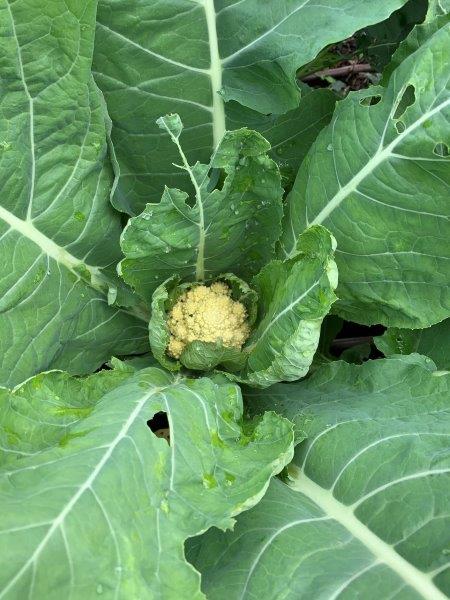 Whitefly
Whitefly is a little white flying sap sucking insect which you will find on the underside of leaves. If plants are not inspected regularly, whitefly can turn from a small controllable population into large population very quickly, making them hard to control. We haven't had a large problem with whitefly. However, we find that early in autumn and late in spring is when they like to attack our plants. We control them by just squashing them. Other methods are washing them off with a hose, spraying them with a horticultural oil or potassium soap spray.
Bolting
This is when your cauliflower goes to seed early. A plant will bolt and go to seed early because they are stressed. Some of the reason can be a heat wave, under watering, over watering, inconsistent watering, lack of mulch, lack of nutrients in the ground and overcrowding.
Rodents
We have been having a large issue with rats eating our cauliflower heads. So far live traps seems have the best results for catching them, but find a approach from various methods work. We use live traps, snap traps and baits which don't provide secondary poisoning.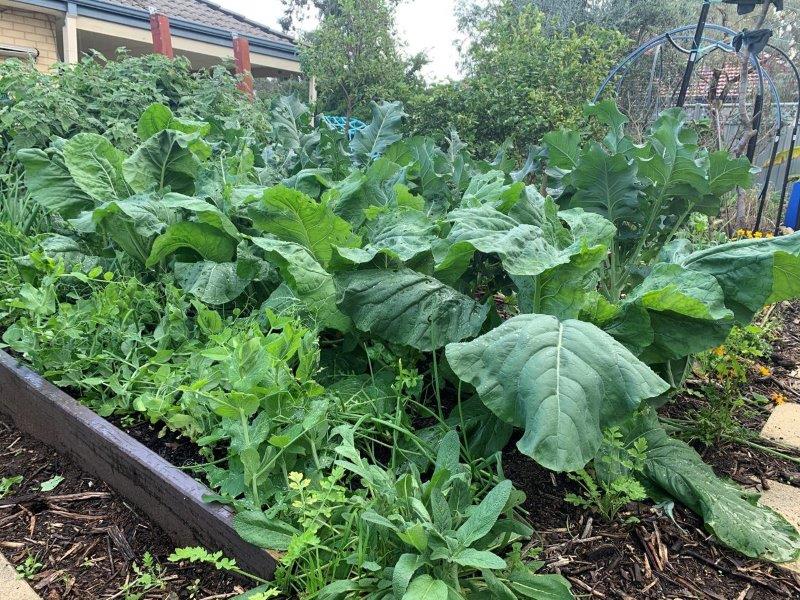 What Grows Well with Cauliflowers
Companion planting is very important in a backyard garden to be able to maximise our limited space. Choosing the right companion plant is important as we need to make sure those plants, don't take away from the other plants but are beneficial for each one. Here is what we have found grows well with cauliflowers.
Beans
Chard
Peas
Spinach