Jerusalem artichoke is also known as sunchoke, earth apple and sunroot and produces an edible tuber similar looking to ginger. The plant produces a long stem that has a flower like a sunflower only smaller. The tubers are sweet with a nutty creamy flavour. Jerusalem artichokes should not be confused with globe artichoke.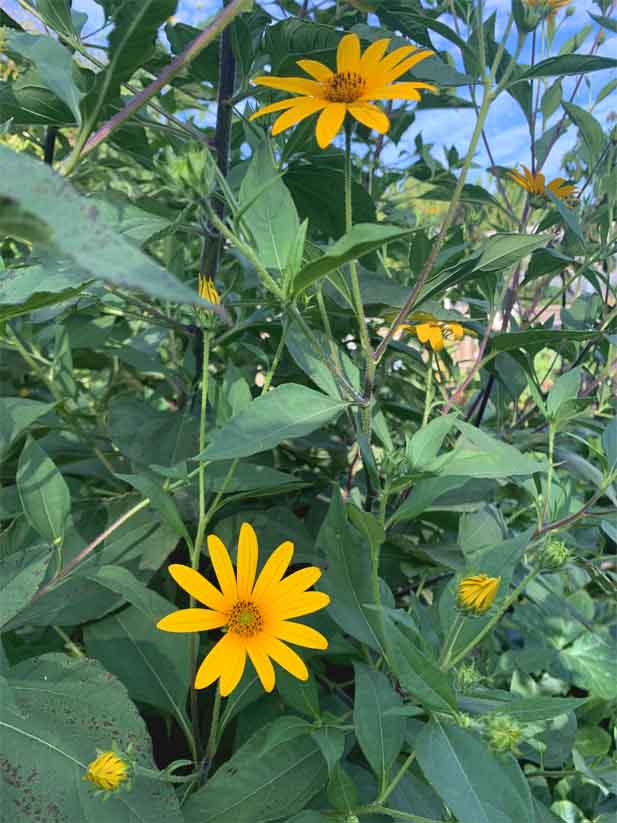 Planting your Jerusalem Artichoke tubers
Plant your tuber in Spring to a depth of about 5cm and about 50cm apart.
Where to plant your Jerusalem Artichokes
Plant your Jerusalem artichokes in full sun, there isn't too much soil preparation required for these as they seem to thrive on neglect, but we always recommend planting in a well-composted garden bed, with good drainage to stop the tubers from rotting and a good layer of mulch as a healthy soil will deter pest such as root-knot nematodes. Jerusalem Artichokes can be grown as a perennial and just harvest the tuber as needed. If you plan to grow them in this way, remember to choose a garden bed that they can be just left to grow in. We grow them in this way and now have a dedicated raised garden bed for them. They also can grow between 2-3m tall.
Caring for your Jerusalem Artichokes
Jerusalem Artichokes is a bit of set and forget crop. If grown as a perennial check the soil condition and amend where necessary with compost and manure. Once flowered and the plants begin dying back cut stalk off at just above ground level. The tubers can be left in the ground until you are ready to harvest them as they won't begin sprouting again until the next spring. Also, remember if you are growing them as perennial to leave some of the tubers in the ground for next year's crop.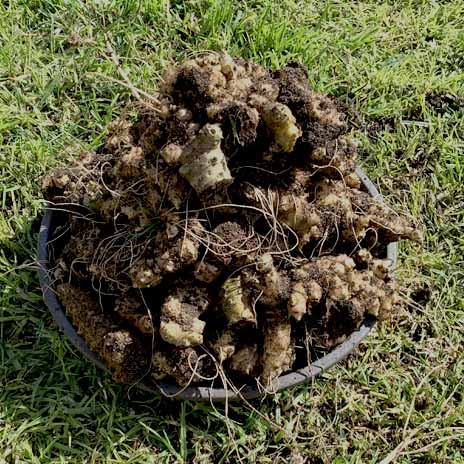 Common Problems with Jerusalem artichoke
Root-Knot Nematode
We had a small issue with this last year as we had planted the Jerusalem artichokes in a new garden bed which was still developing. I believe know that the soil has aged, and health improved I believe we will not see this issue again. Here is how we boost our soils
Slugs and Snail
Slugs and snails can be a bit of an issue eating the foliage, especially when young and destroying tubers. I have found that they only seem to eat the tuber if they are exposed or near the surface so monitors the garden bed and recover when necessary. Here is how we deal with slugs and snails
Word of Advice
Jerusalem artichokes have an inulin form of carbohydrates. The human digestive system cannot break inulin down but the bacteria in the colon metabolise it, this can create flatulence. We recommend eating them in a small serving. They are also very nutrient-rich in copper, iron, niacin, phosphorus, potassium, and thiamine, which is very good for our health.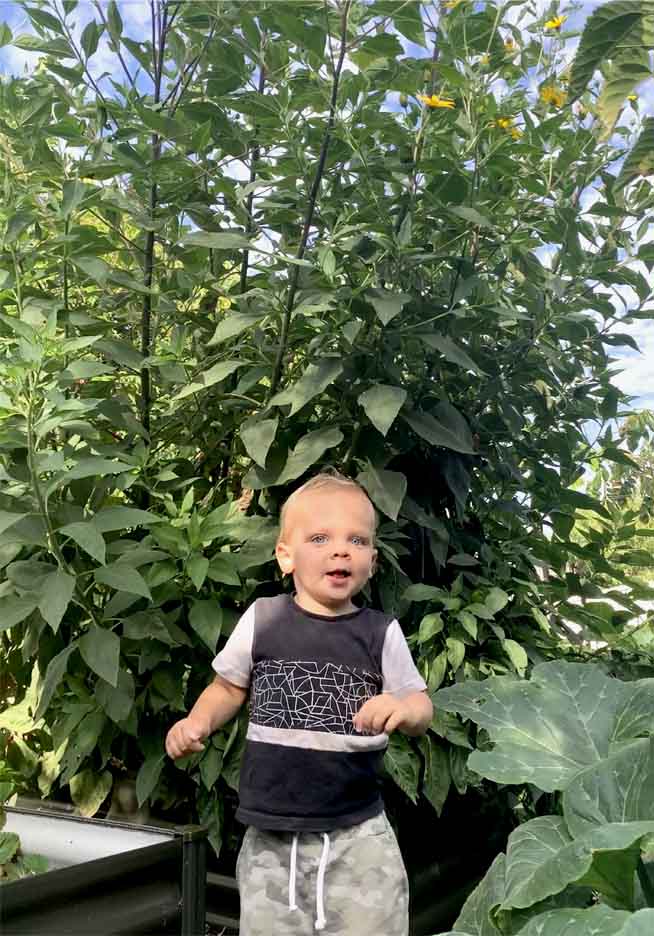 Recipes
Smashed Jerusalem Artichokes with Thyme Butter
Crispy Jerusalem Artichoke with Caramelised Onion Relish Recipe