Jerusalem artichokes are an easy plant to grow and there is always an abundance of their tasty tubers in our garden during the winter months. When cooking this recipe, we recommend in finding the larger tubers as its easier to cut them up and leave the smaller tubers for other dishes. You can either cut your jerusalem artichokes into chips, slices or wedges.
If you don't have any Jerusalem artichokes you can substitute it for carrots, parsnip, butternut pumpkin, beetroot or wurzel. In the spice blend we used rosemary, sweet hungarian paprika and panko crumb, but you could also use oregano instead of rosemary or add other spices such as chilli.
Preparation Time: 20 minutes
Cook time: 40 minutes
Serving: 4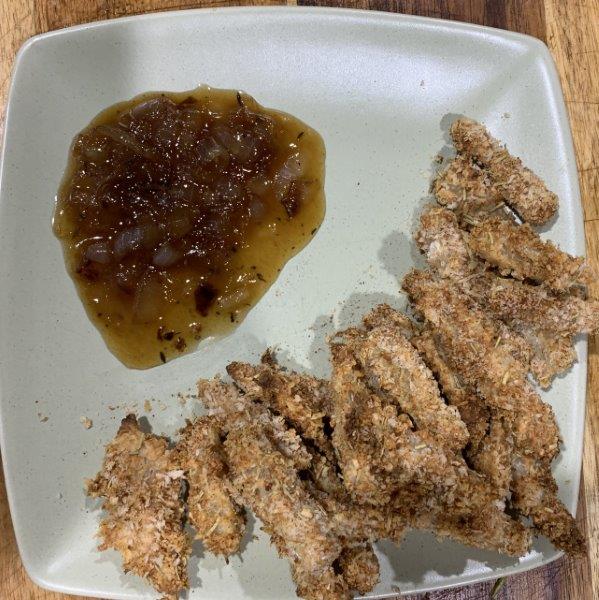 Ingredients
Crispy Jerusalem Artichokes Ingredients
Jerusalem Artichokes sliced into slices, wedges or chips about 1 cm thick
1 cup of plain flour
1 cup of milk
2 cups of panko crumb
2 tablespoons of rosemary
2 tablespoons of sweet Hungarian paprika
1 Teaspoon of Pepper
1 Teaspoon of Salt
5 Brown Onions
Caramelised Onion Relish Ingredients
3 tablespoons of butter or olive oil
4 tablespoons of brown sugar
½ cup of apple cider vinegar
1 teaspoon of salt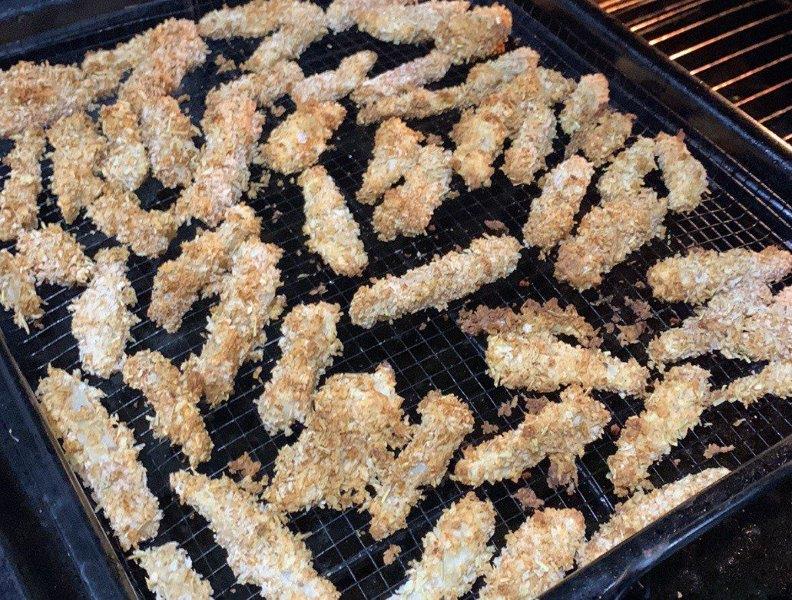 Instruction for Cooking Crispy Jerusalem Artichokes
Preheat oven to 200-degree celsuis
Cut jerusalem artichokes into chips, wedges or slices about 1 cm thick
Prepare three bowls and add flour to one bowl, milk to another and in the last bowl add panko crumbs, rosemary, paprika, salt and pepper.
Roll the artichoke in flour making sure they are fully covered, then into the milk again making sure they are fully covered and then into the panko crumb mix again making sure they are fully covered with panko crumb, then place onto an air fryer tray, or baking dish.
Place them in the oven and cook for between 30-45 minutes depending on how you have cut them. Our chips took 30 minutes. While that's in the oven you can make the caramelised onion relish
Instructions Cooking for Caramelised Onion Relish
Slice onion thinly
Put onions, butter, salt, in a pan and cook on a medium heat until the onions are soft.
Reduce heat to low and add brown sugar and vinegar. Cook until onions caramelized, and sauce is thick.
Enjoy
To learn more about growing your own Jerusalem artichokes click here.