Jerusalem Artichokes are a root vegetable that look like a ginger tuber but have a soft creamier inner which taste similar to potato. They are a great potato substitute, meaning you can use them in many ways that you cook potatoes. We recently had this recipe with potatoes, and it was no other than delicious, so we had to try it with Jerusalem Artichokes.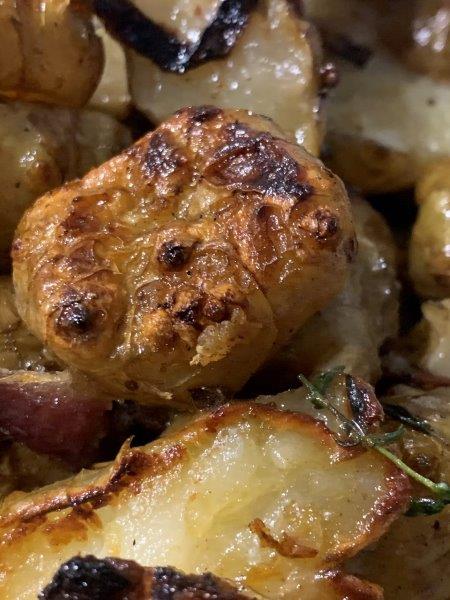 Preparation Time: 10 Minutes
Cook Time: 45 minutes
Serves: 4
Ingredients
500 grams of Jerusalem Artichokes
2 tablespoons of butter
1 teaspoon of Thyme
1 Teaspoon garlic powder
1 teaspoon onion powder
Olive Oil
Salt to Season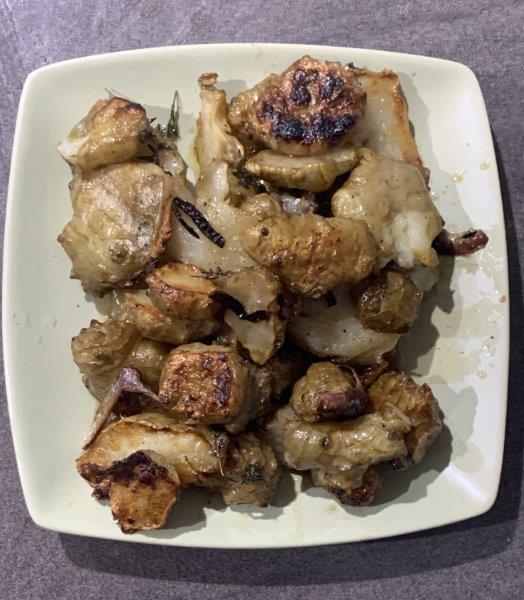 Directions
Preheat oven to 200 degrees.
Clean jerusalem artichokes, coat them with olive oil and season with salt. Place on air frying tray or oven tray and place in the oven to roast. Cook for about 30 minutes or until tender on the inside and crispy on the outside.
While the jerusalem artichokes are roasting, make the thyme butter. Into bowl add butter, thyme, garlic and onion powder. Mix all together.
Remove jerusalem artichokes and place in oiled fry pan on a medium heat. Using a spatula or potato masher firmly press down on each jerusalem artichoke flattening them out. When flattening them out you still need them thick enough, so they don't fall apart.
Brown one side of the jerusalem artichokes then flip them over and add the butter mixture to the jerusalem artichokes. Cook until browned.
Remove from pan and place on plate. Drizzle some thyme butter from the pan over the Jerusalem artichokes.
If your interested in growing your own jerusalem artichokes, here is how we grow them.