We recently had the need to make easy bulk meals that we could freeze for nights when we needed an easy dinner. We had a look at what we had on hand, and we had mangel wurzel in the freezer and rainbow chard growing, so we turned it all into a delicious soup. If you're putting your soup through a food processor or using a stick blender you don't need to be worried about the cutting style or size of the vegetables.
Preparation time: 15 minutes
Cook time: 30 minutes
Serves: 10 people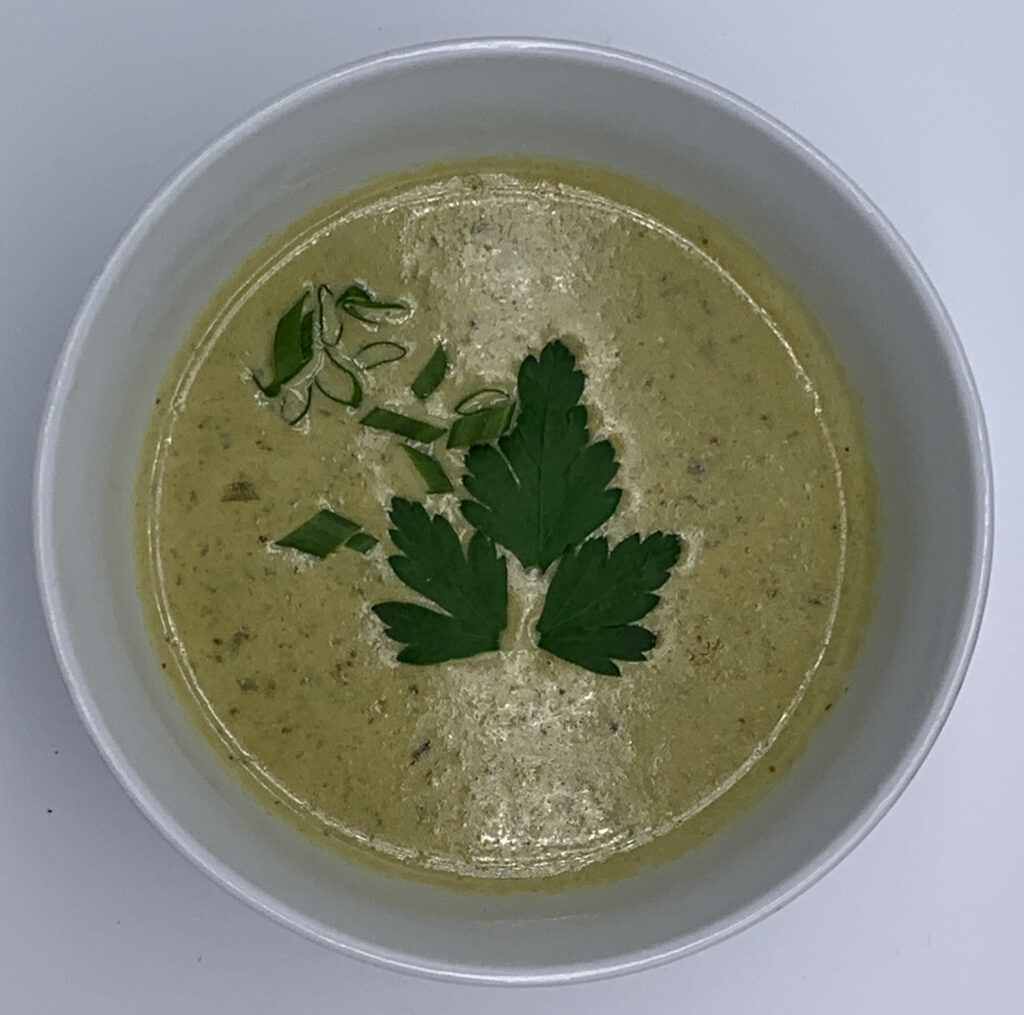 Ingredients
1kg of mangel wurzel – can be substituted for potato or a potato equivalent vegetable
10 stalks of rainbow chard
4 brown onions
1 bulb of garlic
¼ of a cup of white wine for deglazing
4 cups of chicken stock
800g potatoes, diced
1 teaspoon of salt
½ teaspoon of lime zest
½ a lime, juiced
1 Tablespoon Butter or olive oil
Cream to serve
Method
Peel and slice garlic and onion, dice mangel wurzel and potato and finely chop rainbow chard leaves. Set aside.
Place oil in a large saucepan on a medium-high heat and sauté onion and garlic until they are translucent.
Add white wine to deglaze, cook until all white wine has gone and reduce to medium heat.
Add chicken stock, mangel wurzel, potato, rainbow chard, lime zest, lime juice and salt. Cook until soft. This takes about 15 minutes.
You can serve the rainbow chard and mangel wurzel soup as it is or blend with stick blender or food processor until it's a smooth consistency. We use the kitchen aid fruit and vegetable strainer. Finish with cream to taste.
When we pack this rainbow chard and mangel wurzel soup to freeze it, we do it without the cream in the soup as it will last longer.
Here is how we grow mangel wurzel.