Growing up rhubarb was always made into a sweet dish, usually rhubarb and apple pie or stewed rhubarb. It was only last year when we made our first savoury meal with rhubarb which was persian lamb and rhubarb stew, it blew my mind with flavour. Again, we were in our backyard garden looking at how well our rhubarb plants are doing, wondering what else we can do with it. With having a newborn baby, a toddler, having a fulltime job and running the blog amongst other things we are always looking for easy tasty meals.
Preparation time: 10 minutes
Cook time: 60 minutes
Serves: 4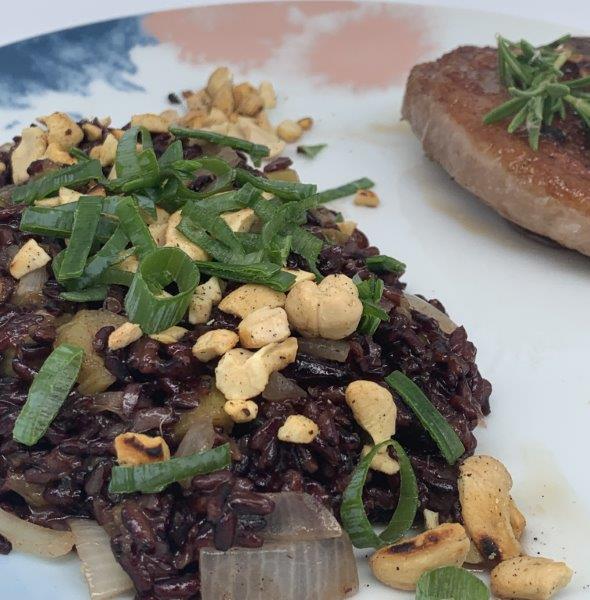 Ingredients
1 Brown onion, diced
3 garlic cloves, crushed
1/3 cup of white wine
2 cups of rhubarb chopped into 1 cm slices
½ cup of dried cranberries, you can also used dried cherries or raisins
1 teaspoon of cinnamon
2 tablespoons of honey
1 tablespoon of vinegar
2 cups of wild rice, white rice can be used as well
¼ cups of cashews, these can be substitute for pine nut or pumpkin seeds
Salt for seasoning
Pepper for seasoning
Olive oil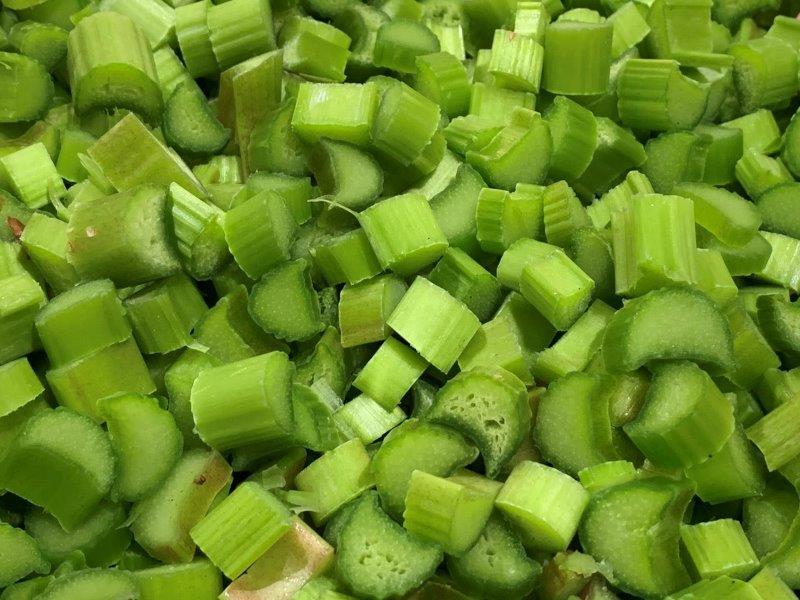 Method
Wash wild rice and wash until the water is clear, then cook one of the ways below.
Cooking wild rice in the Instant pot
Add 1 cup of wild rice and 11/3 cups of water and pinch of salt, cook on high for 20 minutes then allow natural release for 10 minutes.
Cooking on a stove top
Add 1 cup of wild rice to 11/3 cups of water and a pinch of salt. Put lid on and bring to boil. Reduce to simmer and cook for 45 minutes or until there is no liquid left.
Heat oil in large frying pan, add onion and garlic. Season with salt, pepper, Sautee and cook until onions turn translucent.
Deglaze pan with white wine and cook until the wine has gone
Add dried fruit, rhubarb and cinnamon, Cook for 5 minutes on a low heat.
Add honey, vinegar and season with salt and pepper. Cook until rhubarb is tender not squishy.
Add wild rice and stir until rice is heated.
Sprinkle cashews over top
Goes well with fried lamb chops.
If you would like to learn how to grow rhubarb click here