Shortcrust pastry is an easy and common pastry to use in cooking and baking. It is used in both sweet and savoury dishes and has a crumbly texture that won't go soggy quickly.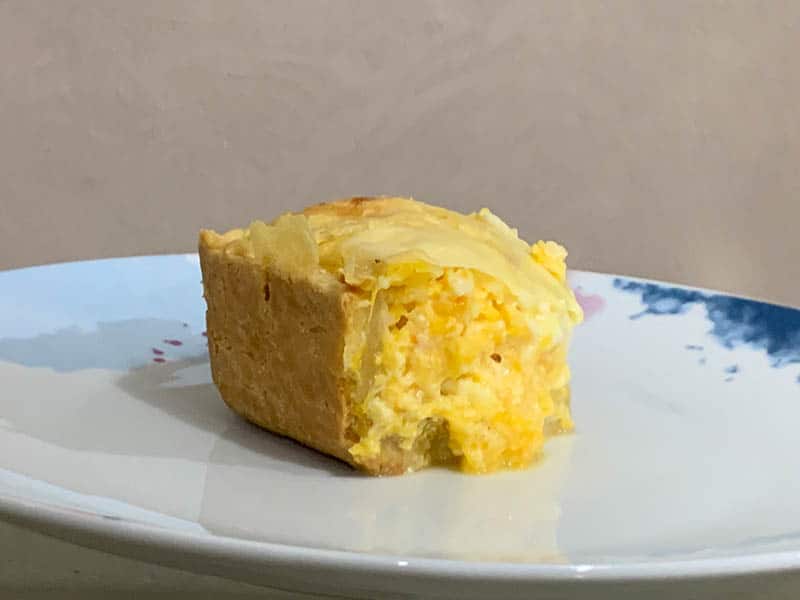 Ingredients
1/2/3 cup of plain flour
125 grams of chilled butter
1 egg
1 tablespoon of water
Pinch of salt
Method
Cut butter into small pieces and place into a large mixing bowl.
Add plain flour and salt to the cut butter and combine until it resembles breadcrumbs. You can use your hand to rub the butter into the flour, or mash it in with a fork
Whisk egg and water in a small bowl, then add to the flour and butter mixture. Knead the dough and bring it all together. Once it all clumps together in a ball, it is ready.
Wrap in cling wrap and place in refrigerator to chill for at least 30 minutes before using.