There may have been a name initially, but the viral recipe that has been going around is now dubbed simply "The TikTok Pasta." It's easy, tasty and simple, so we thought we would attempt to give it our own twist. This recipe is low carb, vegetarian, and most importantly, delicious. We also loved that we could use most of the ingredients straight from the garden, only needing to buy the fetta cheese.
Serves 2
1 Medium Zucchini
6 Medium Tomatoes, quartered
3 Cloves Garlic, quartered
500g Fetta Cheese
1 Sprig of each basil, rosemary, thyme and spring onion
Pinch of salt
Water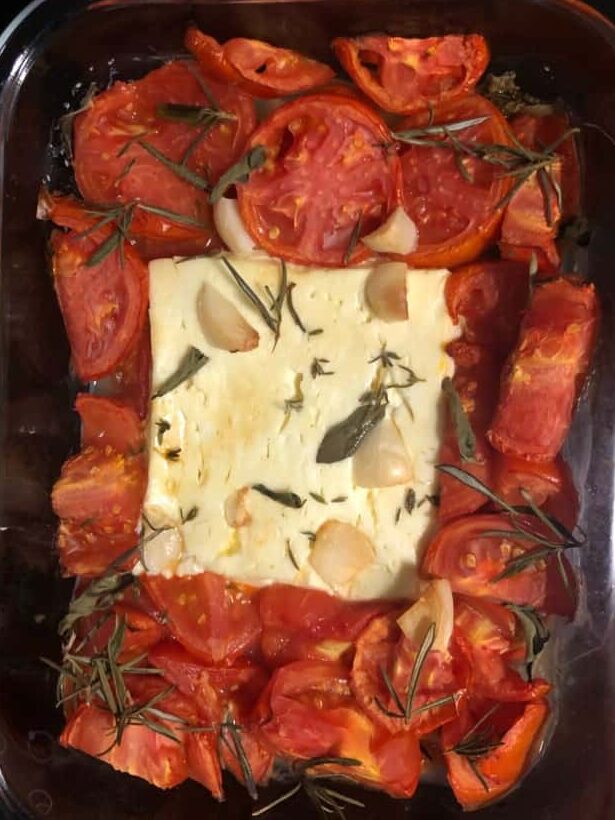 Preheat your oven to 200OC
Make your zucchini into zoodles. There are a variety of ways to do this. Our favourite way is to use a spiralizer, but a low tech way is to use a peeler and repeatedly run it the length of the vegetable
Place Fetta Cheese in ovenproof dish and surround with tomatoes and garlic
Roughly chop herbs and scatter over tomatoes and place dish in oven for 40 minutes
Meanwhile, place the zoodles into water on the stove and boil for 10 minutes
Remove dish from oven and mash the content roughly
Add zoodles to mixture and mix through
Enjoy!!