Outside it's cold and gloomy, you're wanting something warm and vibrant for dinner. There is nothing better as a pick me up than steaming hot pumpkin soup. Usually, pumpkin soup involves a lot of preparation time, but this recipe is very simple and easy and involves no peeling or seed scraping.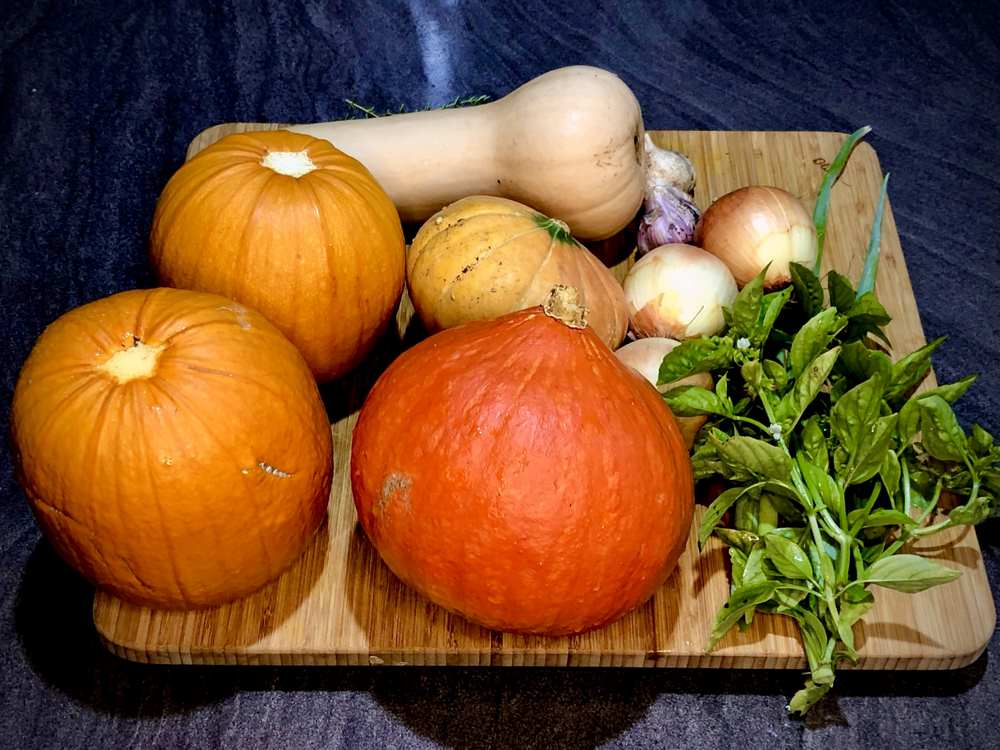 Ingredients
4 kg Pumpkin
4 onions, chopped
2 knobs of garlic
8 tsp Butter
8 Sprigs Basil
8 Sprigs Thyme
Green onion for garnish
Salt
2 Cups Chicken stock
Method
Dice onion and crush garlic
Chop pumpkins in half and push seeds down a little bit with your hands. Sprinkle with cooking salt. Fill the half pumpkins with onion, garlic and teaspoon of butter. Place a sprig of basil and thyme on top of each pumpkin. Put in a roasting dish and roast for at 180 degrees for about 1 ½ hour or until cooked.
Remove from oven and place in a blender or food processor and blend down to a fine paste. If you like a smooth soup after blending pass it through a sieve or as we do pass it through our kitchen aid fruit and vegetable strainer attachment.
Add the stock and gently stir through.
Top with chopped green onion to serve.
We like to get a bit creative and add a bit of bacon, cream, sour cream or cream cheese. Also washes down well with homemade bread and a slab of butter.