For a while we have wanted to find a good rhubarb jam slice. Recently when we had an abundance of rhubarb in our backyard garden and some experimentation in the kitchen produced this cracking slice. It can easily be made gluten free by using gluten free plain flour. We promise it's just as tasty!
Preparation time: 30 minutes
Cook time: 50 minutes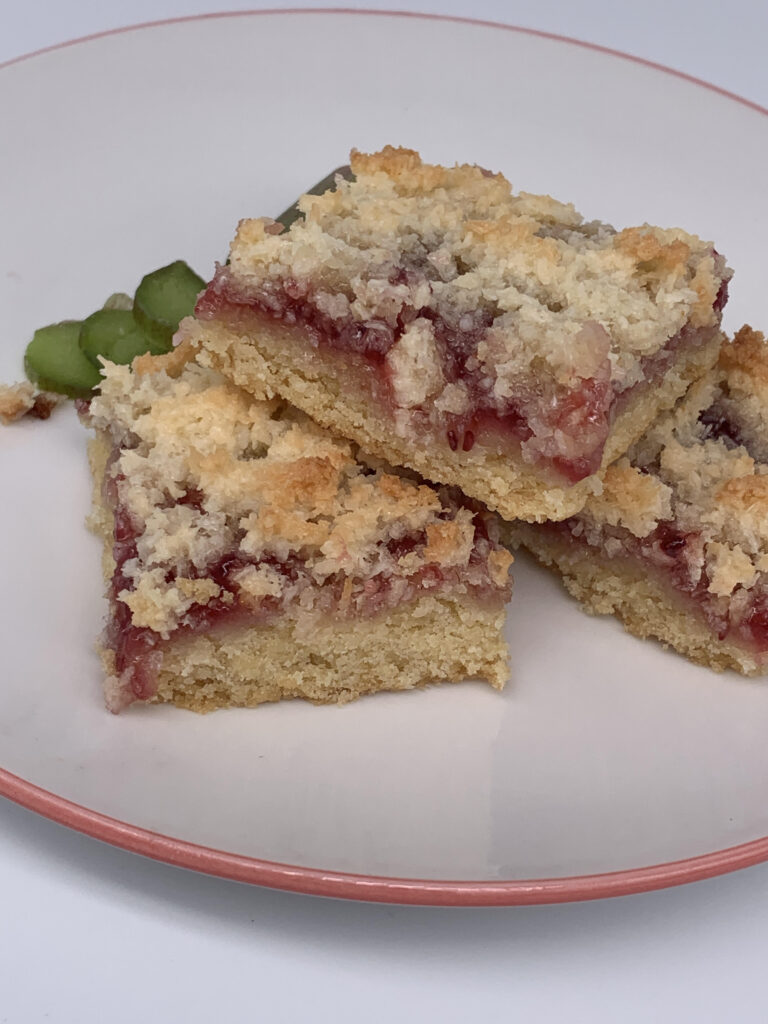 Ingredients
Base
2 cups of plain flour
½ cup of sugar
125 grams of chilled butter
1 egg
1 teaspoon of vanilla essence
Toppings
3/4 of cup of Rhubarb jam
2 eggs
2 cups of desiccated coconut
½ cup of sugar
Method
Preheat oven to 200 C degrees
Place into a mixing bowl the flour, sugar, and chilled butter for the base and rub together to resemble a crumb.
Add the egg, vanilla essence and mix together to form a dough.
Press dough into a baking tray. If you are having trouble spreading the dough evenly, place a piece of baking paper over it and smooth the dough through the paper with your hands.
Place in the oven and cook for 15-20 minutes or until golden brown.
Remove the tray and spread rhubarb jam evenly over warm base
In a fresh mixing bowl, whisk eggs until lightly beaten. Add sugar and mix until combined. This can be done while base is cooking.
Add coconut and mix all together. Spread evenly over the jam
Return to oven to bake for 25- 30 minute or until golden brown.
Allow to cool before cutting into pieces. It is delicious served warm